As the owner of a land surveying business, you're a part of a very in-demand industry. The industry is set to grow over the coming years. One reason for this rapid growth is that land surveying is inextricably connected to the development of our culture, and these days we are experiencing unprecedented urbanization.
When you sell a land surveying business, you're selling an opportunity to participate in the further development of the country. Business is booming, and that is worth certain financial considerations. Here's how to get the most out of your land surveying business sale in a market ready to buy.
Valuation
First, before anything else, you need to figure out how much your land surveying business is worth. This can be done through a valuation process in which you determine how much your business, including all assets, is worth. And before starting out on the process, you should also get to know how other businesses in your area are valued.
Computers, trucks, hardware, software, and even personnel — all of these assets and more must be considered when valuing your business. Even non-tangible assets such as working client relationships, local reputation, and brand have enormous value that can affect a business valuation. In fact, sometimes these non-tangibles can be even more influential on business success than, say, cutting-edge technology. Computers can always be updated, but a strong brand identity takes years to develop in a field that depends on word of mouth.
Another factor that will play into your asking price will be previous work. Let your past successes speak for themselves because prospective buyers will want to see a proven track record of success before they trust you to survey their next big — potentially multi-million-dollar — construction project.  
The tangible surveys you've completed in the past are also worth financial consideration. Previous work is relevant during sales negotiations because any survey could become important to future projects. When you sell a land surveying business, you're also selling all of the land information you've ever accumulated. For example, there might come a time when the federal government wants to build on or around land you surveyed in the past. In this case, the Bureau of Land Management and its survey-based land information systems may compensate for land information you've gathered.
Don't give any of these assets away for free. A business valuation might sound painstaking, but this auditing process is necessary to ensure you receive a fair price when it comes time to sell a land surveying business.
Finding a buyer
As the sole proprietor of a land surveying business, you have undoubtedly established lasting professional bonds with your workers. Within the business itself, you can probably identify a few worthy successors to mentor and groom into the next owner. If so, establish a buyout agreement with this protege so you can exit your company on your own terms.
If not, finding a prospective buyer can be a major undertaking and not one which should be taken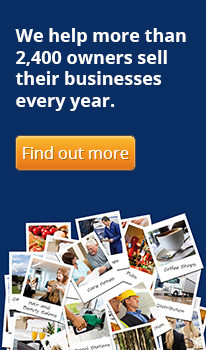 lightly. Recruit a team to help support your sales goals — accountants, attornies, brokers, and other sales professionals can help find buyers and ensure your land surveying business receives a proper deal.
Next, you will want to decide on your exit strategy. Land surveying is a highly technical industry, and not all buyers will be equipped to operate such a business correctly. Not everyone can be an expert in engineering and entrepreneurship right away, so you will likely have to show any new owner the ropes before you leave.
Chances are that any sales contract will legally require that you stick around during the transitional period to help keep the business steadily afloat while the new owner learns the ropes. This means that, if you're planning to retire soon, it's best to account for a brief overlap period before you can exit the business entirely. 
As the owner of a land surveying business, you're no stranger to hard work. You're used to rolling up your sleeves and getting the job done. Selling your business will be no different — if you're willing to get your hands dirty and put in the work, you will successfully sell your land surveying business.