While owning a pet boarding kennel or daycare can be a lucrative and rewarding career, there may come a time when you wish to retire or change careers.
There are many ways to leave your business, whether you decide to simply close, sell, or open yourself up to the possibility of an acquisition.
Many smaller, family-owned businesses choose to sell to another individual who is in the market to buy such a business. For those of you who are looking to sell your boarding kennel or doggy daycare facility, here are a few things to consider before you begin the process:
1. Plan an exit strategy.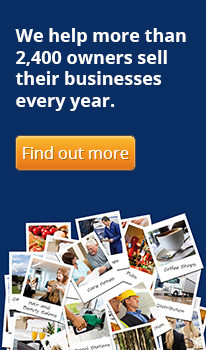 Most small business owners, when they are ready to move on from their current business, have some big decisions to make. Will you sell the business, or will you simply close the doors? Who will you sell to? Would you prefer to keep the business in the family, or sell it to a frequent patron of the business, or another outside party? These questions will be the start of your exit strategy.
Selling to a family member or regular customer of the business can help ensure that your vision for the business remains intact. However, it may be more lucrative to sell to someone that you don't know. Either way, it's important to sell it to someone who will work hard to maintain the integrity of your business.
2. Determine the value of your business.
Before listing any business for sale, it's important to have a third party evaluate the condition, earning potential, and client base to determine how much the business is worth. This can also be done by you, the business owner, though you may run the risk of improperly pricing your business.
This step is important, because if the business is listed under market value, you may not be properly compensated for all your years of hard work and sacrifice. If you overvalue your business, you may experience a lack of interest or inquiries or your business may take longer to sell.
3. Make necessary improvements.
No matter who buys the business, it's important to leave them in the best possible situation when they take over. This means getting the books in order, reconciling as much financial information as possible. Make sure all pertinent financial information is easily accessible, and the new owners will be able to easily discern what they're stepping into.
If there are things around the kennel or daycare in need of repair, this is the time to spend the money to fix them. It can help increase the value of the sale while ensuring the new owners are off to a good start, and won't have to spend weeks or even months doing repairs.
This is also your chance to really get into deep-cleaning your facility inside and out. Not only will this attract more potential buyers (think of how great the photos will turn out!), but it will also, once again, set up the new owners for success.
4. Market your business.
Once you have completed all of these steps, it's time to begin the search for the perfect buyer. To you, this may not be just the person who offers the most money, but the person who sees the value in the business you've built and is willing to maintain the reputation you have earned in your community.
It's ideal to find a buyer locally, but many competent entrepreneurs are willing to relocate for the right business. Buyers will often turn to websites to find the perfect business to buy. Choose a business listing service you can trust, fill out the listing completely, and make sure you have plenty of clear, professional-looking photos of your business to display.