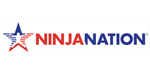 Ninja Nation - Sports Recreation Franchise
Ours is the franchise designed to make fitness fun for people, their family, friends… everybody!
Territory Information
Location:

San Diego
Franchise Fee:

$49,500
Total Investment:

$742,000 - $1,200,000
Liquid Capital:

$1,200,000
Profile
NINJA NATION franchises available across the US
Own a business that is all about fun, fitness, confidence & community today!

ABOUT THE COMPANY
Many of us could probably benefit from putting a little more time and effort into it. Time spent looking after your health now saves time you will otherwise have to spend later getting better if you don't.
That's where Ninja Nation comes in!
Ours is the franchise designed to make fitness fun for people, their family, friends… everybody!
Our gym-based and outdoor obstacle courses are world-beaters that help get more and more people each year out of their homes. We give them the chance to push themselves to new heights and put a smile on their faces.
Children in particular benefit from what we do. US obesity rates in the young are increasing year by year as they spend more time sitting in front of screens. By getting families out onto our obstacle courses, we're helping them make fun-filled memories and improving everyone's health both physically and mentally.
WHY CHOOSE NINJA NATION?
Lots of people have careers, but not all of them get to have ones that are fun to operate. And even fewer get a job that makes a real difference to their communities and beyond.
Ninja Nation is one of those rare opportunities to do all that and more.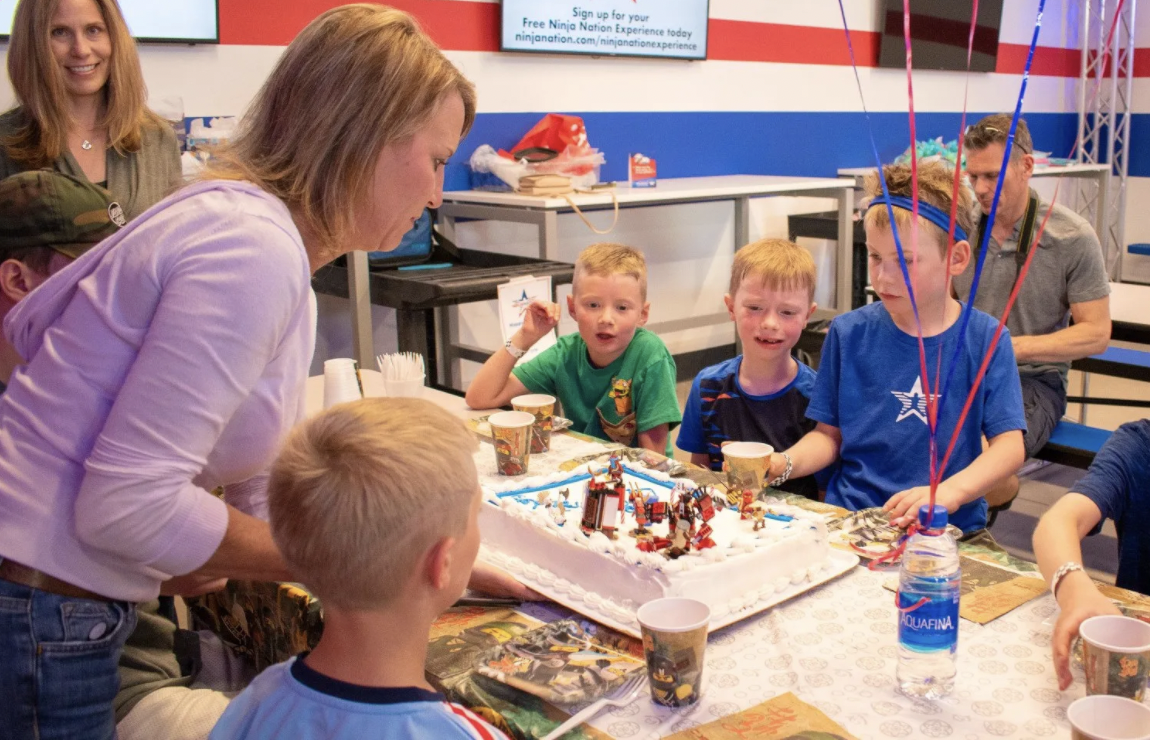 Given this line of work combines people's health with them having a good time, you might not be surprised to learn you'll be taking a slice from an industry currently worth $19 billion – a figure that is growing year on year. You are looking at an enriching career!
Big events like birthday parties, celebrations, kids' events, etc., are big money-makers and help bring in substantial revenue streams all year round.
Obstacle courses have become a big thing in recent years, with the impact of social media turning them almost into social movements in themselves. Hence, the fun isn't just limited to children. TV shows like Ninja Warrior and Total Wipeout have brought the world of obstacle courses to a broader audience looking for something enjoyable and challenging…
WHAT DOES NINJA NATION DO?
'Passion & Purpose!'
Our obstacle courses are designed for all ages to get out of the house and have fun challenging their bodies and minds.
Bringing people together at any of our world-beating obstacle course arenas where they can test their strength, skills, and confidence is what makes this such an all-round fantastic opportunity for you to join our franchise. You're not just running a business – you're making a difference in people's lives and how they feel about themselves.
People will share their experiences at your Ninja Nation business and share memories with their loved ones – and you – every day.
BENEFITS
A growing industry sector through more people having disposable incomes and an increasing interest in health and wellbeing.
Brick-and-mortar gym location and outdoor mobile options mean you can meet the massive consumer demand for Ninja Nation.
Full training, tools, equipment guidelines, and support from us to keep you going through thick and thin. We'll be there in the run-up to your Grand Opening and provide subsequent regular training programs to keep you fresh and up-to-date. We also give you our confidential operations manual for the day-to-day running of your business.
Average gross revenue of $1.2M.
Part of a growing industry year-on-year.
No previous fitness or family entertainment industry experience required. [General business management experience is important, however.]
Working with kids!
FINANCIAL INFORMATION
Franchise Fee: $49,500
Total Investment: $742,000 - $1,200,000
Royalty: 7%
Tech Fee: 1%
Cash or Cash Equivalent: $1,200,000
Net Worth Requirement: $1,500,000