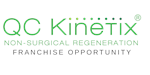 QC Kinetix - Medical Franchise
QC Kinetix is seeking motivated medical professionals and entrepreneurs to join our team.
Territory Information
Location:

Jacksonville
Profile
ABOUT THE COMPANY
QC Kinetix is offering the perfect opportunity for medical professionals to join a franchise that provides practical, customized, regenerative treatments and therapies for musculoskeletal conditions that often end up being tackled with unnecessary surgeries and other therapies dictated by insurance companies.
Drugs, steroids and unnecessary surgery are used daily for many conditions that do not require such approaches. QC Kinetix allows you the freedom to give your patients treatments that are far less invasive and help them heal effectively in your own health clinic.
WHY CHOOSE QC KINETIX?
Rediscover your passion for medicine!
QC Kinetix is seeking motivated medical professionals and entrepreneurs to join our team and rediscover why they went into medicine in the first place.
We have built our successful brand on a three-pillar structure:
1. SENSE OF RENEWAL
Our business model offers medical professionals like you the chance to work how you want to work. You're not restricted by insurance companies; you choose how much time to spend with each patient, and you work for cash. There is no hassle or haggling involved. It's the way business should be run: get paid for the work you do.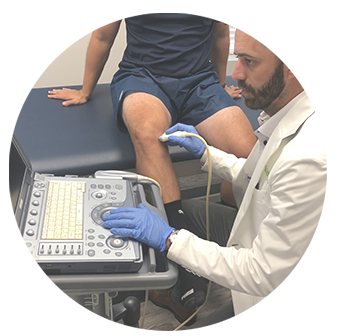 2. THE FUTURE OF MEDICINE
There is a growing body of support for regenerative medicines like those used by QC Kinetix, and we can see this in the large sums that universities are investing in this field. Also, VC funding for regenerative medicine companies has increased from $296 million in 2011 to $807 million in 2016 (Goldman Sachs). This is an area of medicine that is attracting more patients and investment than ever before.
3. AUTONOMY
As a QC KINETIX franchisee, you are working in practice for yourself, but never by yourself. Our business model is designed to fit into your clinic and streamline your work so that you can focus on your patients without worrying about lots of red tape getting in the way of what you do best.
By becoming a franchisee, you will find the freedom to work as you want in a profession you love and is universally respected.
WHAT DOES QC KINETIX DO?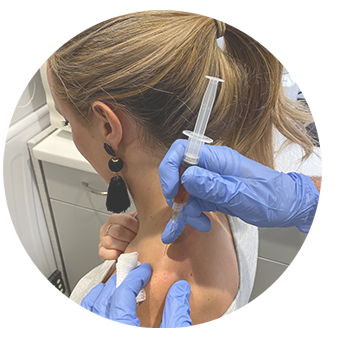 QC Kinetix has developed its medical franchise program that is ideal for a range of professionals:
Primary care
Sports medicine
ER and pain management physicians
Chiropractors
Nurse practitioners
Physician's assistants
Entrepreneurs who manage a medical team
For those tired of being restricted in the treatments you can offer your patients, a QC Kinetix franchise is the career path for you!
Your QC Kinetix medical center franchise will typically occupy 1,700 – 2,500 sq. ft. and be located in a building, medical plaza or high-end retail strip center. The concept we work with is a cash business; there is no insurance billing. Ours is a replicable model used across the US and allows you to enjoy flexible operating hours.
BENEFITS
Your franchise will utilise the very latest in leading equipment and techniques.
We will keep you informed of FDA regulations.
You will be part of a strong brand with a high reputation.
As the franchisee, you will have control over how you practise medicine.
Training for up to two people who can consist of the franchise owner, the clinic manager or leading medical staff.
There is ongoing on-site training and further support in operations, marketing, accounting, etc., provided for the length of your term with QC Kinetix.
FRANCHISEE REQUIREMENTS
A QC Kinetix franchise operation requires a licenced physician as the owner or member of the staff. Medical providers or the franchise owner must be capable of appropriately educating their patients on the treatment options available to them.
FINANCIAL INFORMATION
Franchisee Fee: $55,000
Total Investment: $250,000
Financing for the initial setup is available through third party franchise financing companies.
We charge a royalty fee of 8% of gross revenues to maintain our ongoing support for all our franchisees.