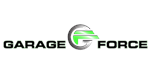 Garage Force - Concrete Flooring Franchise
Garage Force offers a concrete coating developed and sold across the US, building up a strong brand name and reputation.
Finance requirements

Minimum Investment:

$40,000

Areas Available

USA
Profile
Welcome to Garage Force!
Concrete floors are used everywhere, and property & business owners want these surfaces to be protected from inevitable wear and tear. This is where Garage Force comes into play.
Our concrete coating forms a seamless membrane that acts as a protective layer to prevent:
It is easily maintainable and durable. The coating is slip-resistant and effectively resists impacts, abrasions and all kinds of chemical spills. It also looks fantastic, giving any concrete surface a professional, lasting and visually pleasing look.
We have a concrete coating team who work with the manufacturer in both research and development. Between them, they have created a terrific concrete floor coating that has allowed us to revolutionize the market and become a dominant force.
WHY CHOOSE GARAGE FORCE?
We at Garage Force have worked hard to develop this product upon which our hard-earned reputation stands in both the commercial and residential markets. The product speaks for itself, and we are so proud of the business that we feel assured in asking others like you to join.
Our superior product is nothing without franchisees to offer their individual personal experience and excellent customer service. You can be part of our team and bring our franchise to new heights across the US! We have a fully developed, strong business strategy and marketing plan that will enable you to operate your Garage Force franchise and generate revenue from the start.
When you franchise with Garage Force, we supply the tools needed for your road to success. Be the boss and build a company that, from day one, comes with the necessary training and support to transition from worker to business owner!
WHAT DOES GARAGE FORCE DO?
Garage Force offers a concrete coating developed and sold across the US, building up a strong brand name and reputation.
We want franchisees to set up, with our help and training, their own businesses. Your success is our success – together, we can reap the rewards that come from an in-demand product with no reason to go out of fashion.
BENEFITS
Proven operating model
Established policies, procedures, standards, and training
Established, well-known brand
Access to a top-notch marketing plan
Increased buying power
Franchise support
Immediate momentum and revenue
FRANCHISEE REQUIREMENTS
We seek motivated entrepreneurs; people like you who know a profitable franchise like Garage Force will bring success to you and your area.