Bodybar - Pilates Franchise
This is a chance for you to become a BODYBAR Boss, run your own business, and invest in your future and community.
Finance requirements

Total Investment:

$229,350 - $339,500

Areas Available

US
Profile
BODYBAR PILATES franchises available now
BODYBAR is the Pilates franchise that offers you world-class support from the get-go!
It's time to raise the BAR!
ABOUT THE COMPANY
BODYBAR Pilates is the world-beating US franchise in a $12.8B market.
This is a chance for you to become a BODYBAR Boss, run your own business, and invest in your future and community.
Pilates is a massive sector with nine million people across the US already practising it, and that number is set to rise. The industry has a compound annual growth rate of 11.7% (2018-2025).
BODYBAR means you can run your own top quality Pilates centre and bring this fantastic fitness and well-being approach to people across your territory.

WHY CHOOSE BODYBAR?
Franchises are a brilliant way of giving yourself the independence of running your own business but with the support from day one of an established brand behind you. We already have multiple operations running in:
Florida
Georgia
Massachusetts
Missouri
Texas
Utah
We want to spread our wings, and so do you. A BODYBAR franchise can help you while you help yourself and your community!
No previous industry experience is required – just the desire to take control of your life and create a flexible, profitable, empowering career.
WHAT DOES BODYBAR DO?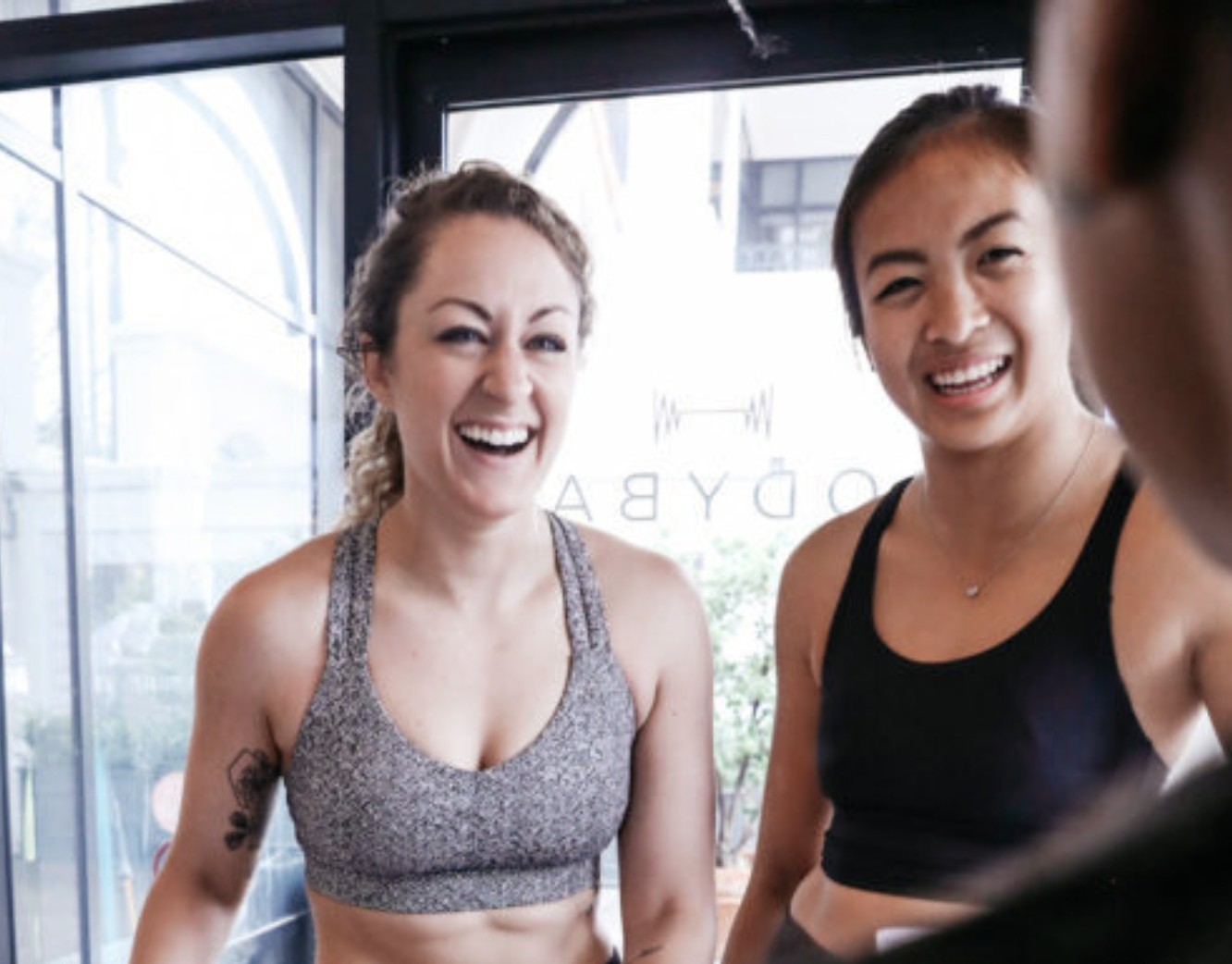 Pilates is an approach that helps workout your body while also improving your mental health and general well-being. It's an approach built on the ethos that mental and physical health are connected, which makes sense given the number of studies that have demonstrated, for example, how even low-level physical exercise helps overcome conditions like depression.
Posture, muscle tone, mobility, as well as developing all-round body strength and relieving stress & tension make this a wonderful approach for people to improve themselves and their everyday existence.
BODYBAR aims to let you make a career by bringing this exciting approach to good health to any and everyone. You will be a BODYBAR Boss and be able to watch your clients (and your business) grow.
BENEFITS
Working with an established, recognised brand.
Top-quality product in an upscale studio.
Fully guided selection of your site.
Top of the range equipment, technology & BODYBAR merchandise.
<3-year ROI.
Ongoing training and development.
Financial autonomy.
80%+ retention rate of membership, providing multiple steady revenue streams.
17% greater revenue capacity than other sector competitors.
Rewarding workdays with flexibility, putting you in charge of you!
Owner-operator and semi-absentee models available.
Part of a community of like-minded, motivating, inspirational Pilates experts.
This is the chance for you to convert your current fitness business or start from square one and smoothly develop a successful career for yourself in the exciting world of Pilates!
FRANCHISEE REQUIREMENTS
Before signing up, there are certain qualities we look for in each BODYBAR franchisee. As yourself if you have/are:
A natural leader
Strong management skills
Interested in fitness
A fan of Pilates
TESTIMONIAL
"As someone who always wanted to own my own business, I am in love with BODYBAR. Not only does BODYBAR provide an opportunity to workout, but it also has a true sense of community, allowing everyone to meet new friends and feel they can fit in."
Ashley Van Emmerlk, BODYBAR owner, Utah
"After our son was born, Cory and I were looking for an opportunity to open our own business and find financial independence. But we wanted to part of an industry and movement that we were genuinely passionate about. We're confident that we've found that in BODYBAR Pilates."
Nikki White, BODYBAR owner, Texas