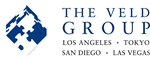 The Veld Group
8721 West Sunset Blvd, Suite 103,  Los Angeles,  California,  90069
The Veld Group provides a refreshing approach to Business Brokerage, Mergers & Acquisitions and Business Consulting and Valuations.

We cater to Main Street Businesses, as well as more complex Strategic Firms and Start-Ups, as our team is comprised of former Small Business Owners, M&A Specialists, Investment Bankers, and Consultants.

For a comprehensive overview of The Veld Group, as our services, and the business opportunities we have available, kindly visit our website at www.theveldgroup.com, email us at [email protected], or phone us at 310.652.8353.
Geographical area covered: 

We have offices in Los Angeles, San Diego, Las Vegas, and Tokyo, Japan servicing CA, NV, the remainder of teh U.S. and beyond.
Sectors of specialization: 

We are proud members of the International Business Brokers Association (IBBA), The California Association of Business Brokers (CABB), The American Institute of Certified Public Accountants (AICPA), The National Association of Valuation Analysts (NACVA), The American Institute of Business Appraisers (IBA), The American Society of Appraisers (ASA), The Center for Economic and Industry Research (CEIR), and, of course, The Los Angeles, San Bernardino, and San Diego Better Business Bureaus. Our Real Estate Specialists, Consultants and Accountants are licensed California and Nevada Real Estate Agents and/or Brokers, with many holding top MBA degrees, CPA credentials, and various other prestigious designations.
Advertise your professional services on BusinessesForSale.com
Promote your professional service to more than 1million potential business buyers and sellers for as little as $300 USD per year.
Signup today →