If you're looking to sell your car dealership, there are a few key items you should definitely consider ahead of time. Failure to do so could mean settling for a lower price or not selling at all.
If you've owned a car dealership for some time, you've literally made your living convincing buyers to purchase a high-ticket item from you. It may be tempting to assume that selling your car dealership would be as simple and straightforward as selling a vehicle off the lot. But, that could be a costly mistake.
That being said, there are aspects of the sale that are similar in both transactions. The most important is that a successful sale depends on approaching it from the buyer's point of view. The following tips build off that one central concept: if you want to successfully sell your car dealership for a reasonable profit, it's important to put the buyer and their wants and needs in the center of planning and executing the sale.
Evaluate your dealership
After you've decided to sell your car dealership, but before putting it on the market, take the time to objectively evaluate every aspect of the business through the potential buyer's eyes. Here are some questions every qualified buyer will need answered:
What is the dealership's current financial situation? (Profit/Loss is vital, but also accumulated debt.)
How has that financial situation changed over the last year or more?
Does the dealership enjoy a positive reputation in the community, among other local dealerships, and — most importantly — with customers?
Do you have a highly trained and experienced staff, and are they staying with the dealership when it sells?
What trends have affected or will affect the local economy and/or the area immediately surrounding the dealership? (Is it likely to have access to reliable traffic for the foreseeable future? Are taxes likely to remain the same?)
There are many other questions a qualified buyer is likely to have, but these examples will get you thinking along the right lines. The main point is to recognize that a buyer is not yet emotionally invested in the company like you are. They won't be willing or able to overlook potential problems or warning signs based on years of positive experiences. You should also see what other businesses like yours are on the market and their value so that you have a point of comparison.
"Any buyer wants to see what that business is making and how quickly they can recover their investment," according to Tim Lamb, president of Tim Lamb Group, a business brokerage specializing in car dealerships, "and there are so many other things that go into it, like a good location, facilities, great employees that have been there for a long time, a good economy, and the dealer network."
In short, to successfully sell your car dealership, you'll need to make sure the buyer is fully satisfied that the business will be viable and profitable for years to come, or it's likely not worth the investment they're considering making.
Get professional help
The importance of not going it alone can't be overstated in the case of selling a car dealership.
Just as selling vehicles requires the coordination of a number of professionals who are experts in their aspects of the transaction, you would be wise to rely on professionals to help make the sale of your dealership as successful as it can be. This may include any or all of the following:
A business broker
A skilled and experienced business broker can be the difference between a successful sale and failure. These buy/sell experts can help you perform the evaluation described above, come to a viable and realistic valuation of your dealership, bring in qualified buyers, and much more.
The following comments from experienced pros in the field help explain the value of working with a broker to sell your car dealership:
"There's a very, very strong case for bringing in a broker," said Schmidt, president of National Business Brokers, whose group has sold hundreds of dealerships over the years. And the best case is "creating the right competitive environment to maximize value in the sale."
You don't have to have a broker, said Pat McNulty, who runs Owensboro, Kentucky-based McNulty and Associates, but in most cases, dealers learn firsthand that they need one. "The clients I work with, the majority have already tried it on their own," he explained. "There are so many pitfalls out there, it's almost limitless."
Without a broker, "you're going to waste a lot of time and money bringing in an unqualified buyer," said Greg Gilmore, president of The Apex Group, "A brokerage firm should provide qualified buyers. If you're selling to the guy across the street, one of your buddies, that's a different story."
An accountant
The finances will be a primary factor in any business buy/sell transaction. While running a successful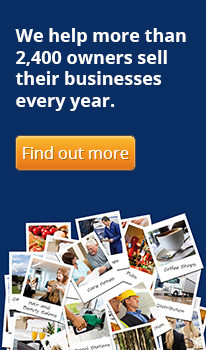 car dealership requires clean and accurate bookkeeping, selling that same car dealership will likely require more extensive records. And, having a professional eye on the finances can spot potential issues that you could easily overlook, which could save the sale.
According to CPA David Keller, "I have attended a few buy-sells over the years where the selling dealers could not close because they (the sellers) had to come up with money to pay off the related debts secured by the assets they were selling. These were not pleasant situations, as they delayed the proceedings and in some cases stopped the buy-sell altogether."
In fact, the earlier an accountant is brought into the mix, the better, because there may be some legitimate financial issues that will take time to address. If their resolution means tens of thousands of dollars in increased profit at the time of the sale, the investment is well worth it.
A commercial real estate agent
As is the case with many small businesses, a large part of a car dealership's success revolves around location. Therefore, as you're getting ready to put the dealership up for sale, a commercial real estate agent experienced with the local area can be an invaluable resource.
This individual should be able to help you evaluate the look and feel of the physical buildings and lot area, signage, traffic situation, and more, making suggestions for improvements that could increase the value of the physical assets you're selling, but also making the business more attractive to potential buyers. They can also help with information on other local sales in the recent past, which will factor heavily into arriving at a realistic valuation.
Auto dealership journalist, Thom Blackett, explains the importance of location this way: "In addition to price, consider your site's proximity to other dealerships (and how that may benefit your business), access from the street (problematic intersections or one-ways might make it difficult for customers to pull into your lot), and the appearance and condition of surrounding storefronts and neighborhoods (car shoppers' first choice won't be a dealership in a rough part of town)."
If you're willing to get professional help where needed and approach the process from the buyer's point of view, you can expect to successfully and profitably sell your car dealership. Visit our Service Directory to connect with business brokers, accountants, and real estate agents in your area.
In the future, when you are ready for your next investment, why not extend your search across all sectors to make sure you find the right one.