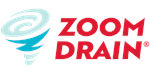 Zoom Drain - Plumbing Services Franchise
Opportunity knocks! We're the drain & sewer cleaning experts! At ZOOM, our technicians are formally trained in diagnosing problems and performing expert drain cleaning.
Watch Video
Finance requirements

Franchise Fee:

$49,500

Total Investment:

$208,000 – $253,000

Minimum Investment:

$100,000

Areas Available

The Zoom Drain Plumbing Services Franchise is available in all US states except: MD
Profile
Let ZOOM DRAIN Franchise Help You Build A Better Business
Cleaning drains is our specialty and our qualified technicians clean thousands every year!
ZOOM DRAIN specializes in cleaning, inspections and repairs of drains and sewers, and when it comes to getting out in front of the competition, we have the edge.
That's partly because, as an essential business, there's not a lot of direct competition in our niche—much of it comes from independent plumbing contractors, and these are the people we want to partner with in the first place because our franchise systems can help them win more business.
What you get with a ZOOM DRAIN franchise
ZOOM DRAIN is a leading franchise in the drain and sewer industry because we're great at what we do. We're great at what we do because we've created exceptional processes and procedures.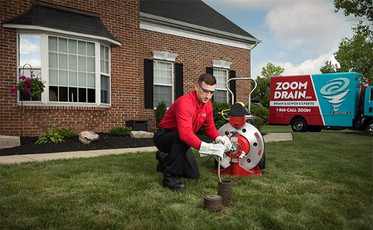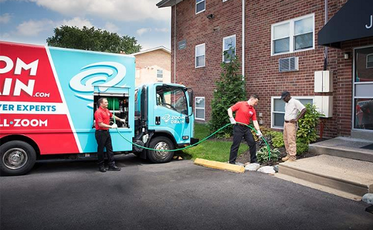 For instance, we have plans to follow for:
Recruitment and hiring. Your business is only as great as your best tech and only as strong as your admin staff. We can show you how to find great techs as well as how to build a top-notch office staff.
Orientation and training. Once you find the right people, you have to know how to train them. ZOOM DRAIN has a proven process to transform talented people from new-kid-on-the-block status into the kind of skilled employee you'll hang onto.
Marketing and sales. We can help you generate the right number of calls, from the right customers, at the right time to build your business in an underserved market segment. And our marketing manual includes your recommended budget, allocation and calendar.
Planning and operations. You may have a ton of ideas, but we know how to execute. And we can show you exactly how—and where—to start, detailing project processes and providing operations manuals for every role in the company.
Budgeting and pricing. Our simple, powerful financial systems guide you through key metrics that can lead to bigger margins. We'll provide you with goals, profitable pricing and a ready-to-go chart of accounts.
Truck stock and warehouse inventory. Messy trucks and broken equipment? Not at ZOOM DRAIN. We run a tight ship with maintenance on all our equipment and truck fleets, and we also know how to maintain optimum inventory levels.
ZOOM franchise won't take just anyone.
Here's what we're looking for in a ZOOM DRAIN franchisee.
Plumbers and other home services contractors. A Zoom franchise is a great way to grow your existing business as a plumbing, electrical or HVAC contractor.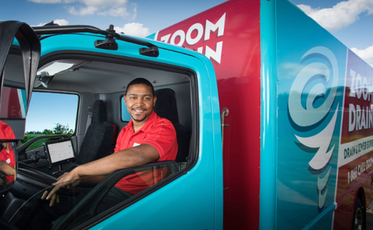 Your existing drain and sewer business can be improved with ZOOM DRAIN. We have the systems—marketing, sales, financial, operational and technical—as well as the leadership and strategy to take your company to new levels of growth and profitability.
Entrepreneurs. And if you don't have experience in home services? That's okay. We are looking for people who are savvy enough to recognize the growth opportunities in this industry, and with ZOOM DRAIN in particular. Both experienced investors and new entrepreneurs welcome.
We're looking for people who will fit our culture and who will be a good fit with our franchise family.
Build a better business. Make better money.
ZOOM DRAIN has franchises from coast to coast, and we're ready to grow. If you'd like to explore our franchise opportunity, please fill out the form below.