Waxing The City Franchise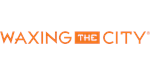 Waxing The City - Beauty Franchise
Your waxing career and future success will be getting as radical and rewarding a makeover as each of your clients.
Territory Information
Location:

New Orleans
Total Investment:

$223,965 - $493,428
Other Areas Available

USA
Profile
A WAXING FRANCHISE THAT BRINGS PARTNERS FINANCIAL REWARDS, PERSONAL SATISFACTION, AND THE JOY OF BEING THE BOSS.
Franchising brings you freedom through the expertise and refined business model we've developed at Waxing the City.
As a franchisee, you'll make the decisions and choose a work-life balance that suits you while avoiding the pitfalls and risks of starting independently. Your success is our success. We're as invested in you as you are in us.
Even if you've never previously owned a business, Waxing the City will bring you all the expertise, training, and ongoing support whenever you need it. You'll be in business for yourself but never by yourself.
WHAT DO WE DO?
Waxing the City started as a single studio in Colorado. Today, we run 130+ locations with in-house beauty experts across the US. Having developed exclusive products and aestheticians, we occupy a unique position in our industry. Your waxing career and future success will be getting as radical and rewarding a makeover as each of your clients.
Waxing the City services include our custom 'Cerasuave Yellow' and 'Cera Naranja' waxes – for different parts of the body – as well as an extensive line of cruelty- & gluten-free skin and beauty products.
Ongoing research, along with the continual development of our services, means instead of clients enduring hair-raising experiences, they will enjoy a consistently smooth service they will happily come back to again and again.
WHY JOIN WAXING THE CITY?
Entrepreneur Franchise 500 – 2022 (Ranked eight years in a row)
Entrepreneurs of the Year Award – Chuck Runyon & Dave Mortensen (2020)
Entrepreneur Franchise 500 – Ranked No.1 in Category (2017)
Entrepreneur Franchise 500 – Best of the Best (2017)
Franchising offers more rewards for less effort and risk, but more specifically, Waxing the City is a business that, by its nature, has clients returning to you indefinitely. Your franchise location(s) will keep on growing!
The daily operations of what is a relatively simple process mean your work days are reassuringly predictable and straightforward. Waxing the City is about offering clients a safe, welcoming experience in an intimate process. We want everyone who enters Waxing the City's doors to know they are in safe hands.
A solid customer base will keep your business running smoothly year-round. With our training, support, marketing, brand, and growing franchise network, you will, from day one, be part of a business delivering what customers want and will tell all their friends about. Nothing beats word-of-mouth recommendations, and our success demonstrates that.
HOW WE HELP YOU
Appearances matter, which is why we'll make the transition of your dreams into reality as easy and slick as possible.
In setting up your Waxing the City studio, we'll assist with site selection in any size market. We will also help with lease negotiations, the design & construction of your studio, and bring you continual business & operations support.
Advertising is everything, so working under our recognised national brand makes a massive difference compared to going it alone. Starting with a grand Waxing the City opening program, we'll bring local advertising assistance, top-quality marketing strategies, and promotional scheduling assistance to the table.
We simply want you to become the best of the best, hence our Waxing the City training, regular conference calls and webinars, regional workshops, and conferences for all franchise partners.
TESTIMONIALS
"Extensive list of tools available – the reporting is excellent and real time. Corporate resources are available and friendly and genuinely want to see me succeed. Waxing the City is a brand I believe in and can be proud of."
Kelly White, Kailua, HI
"We chose to open a Waxing the City studio because we liked the proven growth opportunity year after year."
Megan Sweitzer, Yardley, PA
"The support I've received…has been beyond phenomenal. We are in business for ourselves, but not by ourselves."
Sheldon Meeks, West Atlanta, GA
FINANCIAL REQUIREMENTS
Minimum Required Capital: $125,000
Estimated Initial Investment: $223,965-$493,428
Minimum Required Worth Net: $350,000