WaterStation Technology Business Opportunity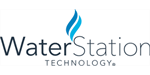 WaterStation Technology - Water Vending Business Opportunity
This investment opportunity in the US is seeking partners to join a growing business sector.
Territory Information
Location:

Shrewsbury, MA
Liquid Capital:

$127,500 (SBA Financing Available)
Profile
LOOKING FOR A PASSIVE INVESTMENT?
The WaterStation Technology investment opportunity is seeking partners to join the growing water vending sector.
ABOUT THE COMPANY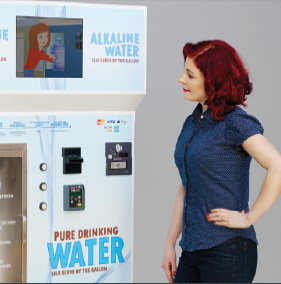 Water. We all need it, so any chance to invest in this everyday yet essential utility is certainly worth consideration!
When it's a water company offering you the golden opportunity of a passive investment into a Business Alliance Ownership (BAO), then it's definitely worth your time.
WaterStation Technology uses its own patent-pending filtration system for the purification & mineralization of on-demand water. Our vending machines are located in some of the most recognizable locations, such as grocery stores. The consumer brings in their eco-friendly reusable container (one, three and five gallons) and purchases the water as they go to buy their groceries. It couldn't be simpler!
The business model is easy and effective, making you a partner in the company's Water Station Management Division, which covers the overall operating side of things. Your investment buys the actual bulk vending water stations that are spread out across the country.
WHY CHOOSE WATERSTATION TECHNOLOGY?
Both water and vending are fast-growing markets (a $42 billion industry), so investing in WaterStation Technology is a guaranteed way of increasing your monthly income without any further input from you.
You will be receiving your profits from multiple streams:
Fixed income from the water revenue stream itself.
Revenue sharing from advertising income (generated through ads on the vending machines).
Significant tax/depreciation benefits.
Suppose you sell other businesses, income properties, etc. In that case, you can readily capitalize on the current tax laws and defer due payment on capital gains taxes by investing the funds in WaterStation Technology.
Guaranteed buyback (exit strategy) of the WaterStation Technology units at different rates in years 1-10.
'Planet friendly. Human healthy.'
Ours is an eco-friendly business. We provide people with unlimited clean, healthy, alkaline water that is chemical free. All our water is tied to water lines, so there are never any inventory issues. Customers can re-use their eco-friendly water containers instead of buying plastic bottles of packaged water off a shelf. This is a fantastic chance to bring in extra income while not losing any of your current leisure time or regular working hours.
WHAT DOES WATERSTATION TECHNOLOGY DO?
So, all you do is invest the money to buy the water units. But what does WaterStation Technology bring to the table?
We do everything else, including:
Find locations for the units.
Prepare sites for installation.
Handle all installations, calibrations & servicing of the units.
Manage all administrative tasks and operations for each unit's lifetime.
When we say this is passive income for you, we mean it. It's an excellent way to diversify your portfolio and bring in extra revenue through multiple streams. It's that simple.
You will be part of our BAO profit-share and enjoy a monthly income from your investment. Ours is a recognized brand spreading fast, so now is the time to come on board!
INVESTMENT BENEFITS
Enjoy monthly revenue.
Passive income and guaranteed fixed distribution.
Part of an eco-friendly business that addresses pipe water contamination, recycling costs of plastic bottles and water pollution.
Ideal for financial portfolio diversification.
All areas of administration, installation, repairs, marketing, etc., are covered by us. You literally have nothing to do!
Healthy, alkaline water is a growing industry as more people look for clean, healthy water.
No employee liability or expenses.
No brick & mortar commitments.
Low variable operating costs.
Diversify your investment portfolio.
Recession and pandemic proof investment – Clean water is always essential.
INVESTOR REQUIREMENTS
The ideal investor will be someone looking to supplement their income while continuing their current career. You will be a passive investor.
You will need to answer the following questions before being introduced to the brand and receiving further info:
What amount of Liquid Capital have you to invest? [See below for minimum investment amount.]
Time frame to invest:

1-3 months
3-6 months
6+ months

What is the initial reason for your interest in this investment/ownership opportunity?
Are you currently employed?
Are you planning to stay employed?
Have you ever owned a business?
FINANCIAL INFORMATION
Minimum Investment: $425,000.
Minimum Liquid Capital: $127,500 [less for Veterans].