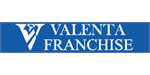 Valenta BPO - Business Consultancy Franchise
Become a business consultant with Valenta BPO
Territory Information
San Francisco
Other Areas Available

USA
Profile
ABOUT THE COMPANY
Valenta BPO is a business consulting franchise providing specialist services in process optimisation, digital transformation and outsourcing. Founded in Brisbane in 2014, Valenta has grown into a global organisation with offices based in New York, Chicago, San Francisco, London, Hong Kong and Auckland.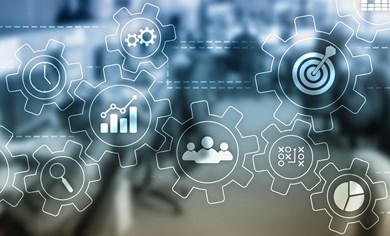 Unlike other franchise models, the setup costs are low as there is no need for elaborate shopfronts or the acquisition of expensive equipment. We have delivery centres across India and Malaysia enable 24/7 operational capabilities, helping our clients overcome staff and resource challenges to meet their ambitious growth objectives.
We have designed our services to help transform businesses to give them a more potent competitive edge. We work with clients to identify and implement the right customised technologies, resulting in innovative and efficient business processes.
We have enabled hundreds of businesses across Australia, USA, UK, Canada, New Zealand, Hong Kong and Singapore to streamline operations. Valenta employs the best resources to relieve bottlenecks, improve expertise and deliver cost-effective and efficient outcomes.
WHY CHOOSE VALENTA BPO?
AREA Developer Opportunities - develop a state or region of your choosing!
Valenta handles all business operations while you focus on business acquisition and growth. You can minimise risks by offering services across three verticals, including:
The implementation of process automation
Digital transformation
Outsourced staffing
FRANCHISE BENEFITS
The Valenta BPO franchise model is unique where, as a Franchise Partner, you work on your business, not in it. Valenta BPO delivers the operations whilst you focus on business acquisition.
Valenta comes with a global brand with operations in four countries and expanding in multiple new countries simultaneously.
Valenta helps franchise owners with tactical market planning, critical partnership development and organisational efficiencies. With in-depth knowledge of the US and Australian markets, Valenta helps franchise owners accelerate their growth through efficient planning and strategic advice.
TESTIMONIALS
"We focus on building customised solutions for business owners like yourself to help free up your time so you can focus on the things that really drive your business forward and then you can leave the rest up to us. Need help with marketing, bookkeeping… Outsource it to Valenta BPO."
Josh Bennett – Principal Consultant at Valenta BPO
"[I] was busy with a lot of really important stuff but they were things I could delegate to a team. That's why I've partnered with Valenta BPO. It's really helped me gain scale and leverage on my most important business processes. If you find yourself running out of time and you want to work with the team of the best, you should consider Valenta BPO."
Tim McNeely
"Valenta have been awesome… [they have] been great because we've been able to expand and contract our operations depending on the time of year very effortlessly and inexpensively and it's allowed us to make decisions that we know we can scale quickly on because we know… Valenta will be there for us."
John Pollock
"The thing that I am most impressed with Valenta is the fact that not only do you get a dedicated staff member that you can work with and it forms part of your team, but you get an infrastructure that goes with it in terms of management and software and so on."
Bill Savellis – Principal Consultant, Valenta BPO
FRANCHISEE REQUIREMENTS
Corporate Executive (ideal but not required)
Business Development Managers (ideal but not required)
Consultants
$100k Net Worth
Home Office
FINANCIAL INFORMATION
Franchise Fee: $50,000
Minimum Investment: $66,850 - $97,700
Minimum Liquid Capital: $100,000