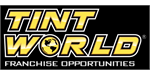 Tint World - Automotive Styling Franchise
Enjoy the excitement and profitability of running a your own Automotive Styling Center with a Tint World franchise.
Finance requirements

Minimum Investment:

$200,000

Areas Available
Profile
ABOUT THE COMPANY
Ranked 1st in Class by Entrepreneur Magazine
Ranked Top 500 Franchise
Since 1982, Tint World has been providing quality window tinting and accessories to car lovers. With their impressive range of automotive products and services, attractive facilities and customer service, Tint World is America's first choice for auto and marine styling accessories, as well as window film services in both the residential and commercial sectors.
And now you can proudly own a Tint World Automotive Styling Center. In 2007, Tint World commenced franchising and quickly became the nation's largest and fastest-growing window tinting and auto styling business opportunity. Suppose you're interested in running your own business and being your own boss. In that case, you too can enjoy the excitement and profitability of running a Tint World franchise – all for a surprisingly low initial investment.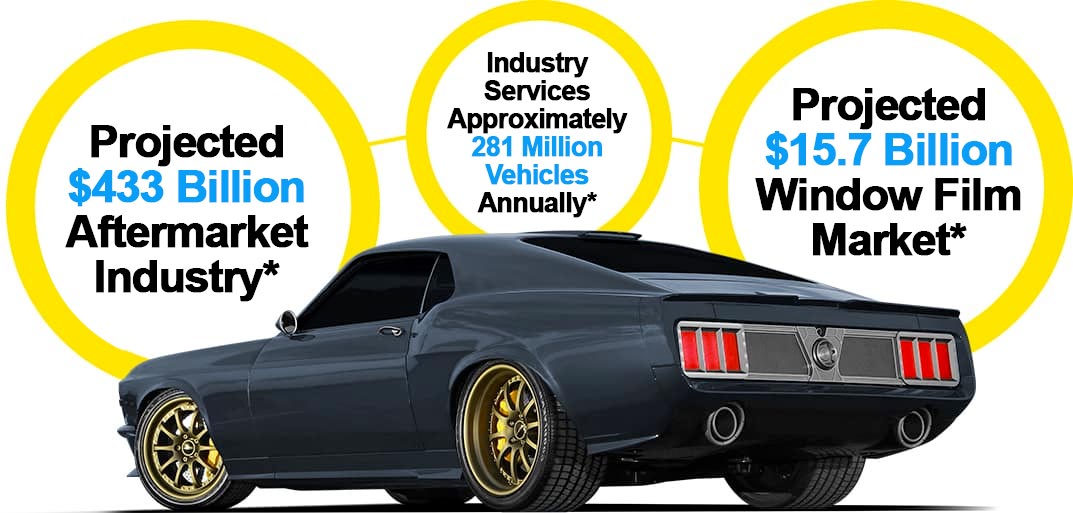 WHY CHOOSE TINT WORLD?
Tint World built its franchise system on proven principles that have been successfully implemented by people from all walks of life. This is possible because Tint World invested in one of the most comprehensive pre-opening training and assistance programs in the industry.
The Tint World strategy offers you a genuinely sophisticated business management, sales and production support system. There is no better investment than a Tint World franchise. You will get more opportunity that will require less time and money anywhere!
As well as motor vehicles, we offer marine styling services and residential & commercial film and coating services.
WHAT DOES TINT WORLD DO?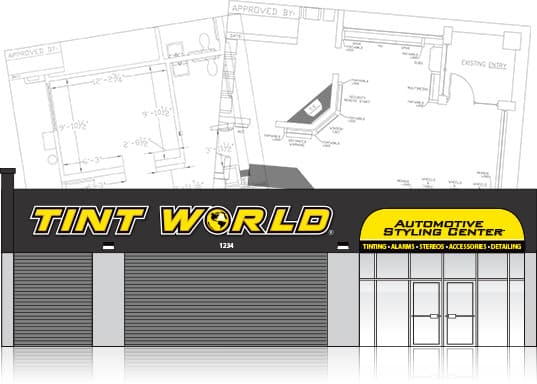 The market Tint World operates in is populated mostly by independent craftsmen lacking the resources, business skills, marketing and buying power to compete. With the brand and support of Tint World, you will offer superior service and dominate the market.
With the automotive styling, performance and accessories market at $45 billion a year, Tint World is in the best position to allow franchisees to capitalize on these high-demand services. The window film market is expected to exceed $13 billion by 2025. Now is the time to strike!
We offer single store franchises (turn-key start-up), multi-store franchises (your own "mini-market" of franchise locations) and international master licences (for anyone looking to bring a Tint World franchise to their country).
This is the chance for you to take on your own business and run it with the full backing of a global franchise behind you!
BENEFITS
Our aggressive, strategy-driven online marketing helps you grow your business by using:
Strategy development
Online lead generation
Multi-platform advertising
Conversion optimized landing pages
Retargeting ads
Email follow-up sequences
Online account management
Reporting and ROI evaluation
Tint World gives you the support of an operations formula developed over 35 years. The efficient guide automotive service operations and marketing will allow you to experience the same success level enjoyed by our current franchisees!
TESTIMONIALS
"Excellent franchise. They have everything you need to be successful. I look forward to the Tint World Franchise Convention and Awards Banquet training every year. They offer the greatest brands and have a great corporate team."
TIM KJAER – Owner of Tint World franchise, Medford, NY
"The marketing department of Tint World is amazing. I have an automotive accessory background and I prefer to be part of the franchise system because they do it for me at my stores. It is a huge added value to what they offer."
DANNY RIOS – Owner of Tint World franchise, San Antonio, TX
FRANCHISEE REQUIREMENTS
The desire to be on the front line of growth and income opportunities.
A passion for providing their clients with the highest level of service.
The aspiration to operate in a clean, high-tech work atmosphere.
Thanks to our extensive training program, anyone can become a successful Tint World franchise owner. Franchisees come from all different backgrounds. No automotive experience is needed – just the drive to succeed with your own business!
FINANCIAL INFORMATION
Initial Investment: $199,500 – $299,500 (Includes $30,000 - $50,000 in working capital)