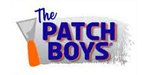 The Patch Boys - Home Improvement Services Franchise
The Patch Boys® is America's most trusted drywall repair company.
Watch Video
Finance requirements

Franchise Fee:

$29,500

Total Investment:

$50,000 - $94,950

Areas Available

United States
Profile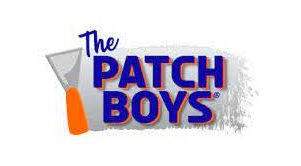 America's most trusted drywall repair company!
About The Patch Boys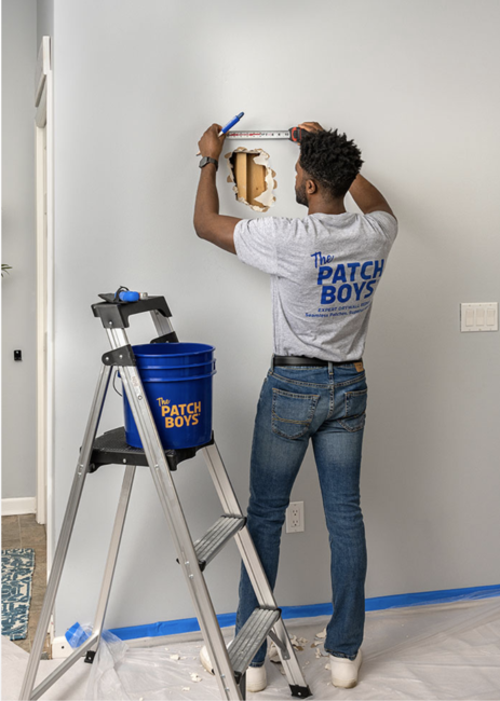 The founders of The Patch Boys®, Inc. have over a decade of construction experience, specializing in restoring homes to their beautiful originality. We have mastered an award-winning process to rapidly patch up all your holes in your home and restoring it to its uniqueness within hours.
The experiences we have attained by repairing thousands of holes over the years, has helped us develop and advance the most efficient process of restoring your precious home with speed, cleanliness, and quality.
Why Choose The Patch Boys?
Only national franchise brand that specializes in drywall repair
Low startup cost (Only $29,500 per territory)
Low overhead (No office required; Use Your own vehicle)
Huge profit margins (average job is $998 with high profit margin)
Very much in demand
Financing provided: finance up to 40% of the franchise fee with approved credit
Training & Support
We pride ourselves on having the best training and support in the industry. Our state-of-the- art training facility in Ann Arbor, Michigan, is an invaluable resource to our franchise owners. Your four-day training at our headquarters in Ann Arbor will help you master our business model. Here are the main components of the training you will receive: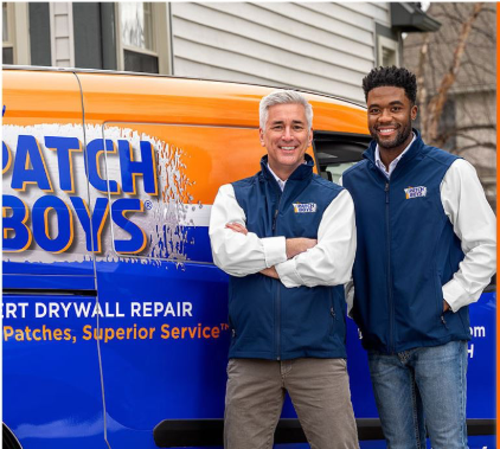 On-the-job training – While you're at your training session, you will master our methods and processes for repairing drywall, repairing ceilings, repairing plaster, drywall installation, removing popcorn ceiling, and texture matching.
Business development coaching – We focus on business development just as much as we focus on technical proficiency. We want to ensure that our franchise owners develop the skill-sets necessary to succeed as business owners and leaders.
Marketing support – Marketing can be one of the most challenging parts of launching a new business – and it would be if you were on your own. BELFOR Franchise Group has an entire marketing team to help you establish an online presence and effectively communicate with your business.
Ongoing coaching – We will provide regular, ongoing coaching sessions to help ensure that your business is meeting your goals. We're with you every step of the way.
History
The Patch Boys was originally started by Leo Goldberger in 2009 out of necessity. Leo was in construction business and found that no one wanted to do drywall repair. Plumber or electrician leaves with holes in the wall. No one would know how to fix those holes. For those who do, they find it is not an easy job. It requires multiple touch-ups with different material (compound, paint, plaster etc) and drying time between them means it's a long and boring job. Patch boys use a special process where this can all be completed in one visit with professional finish.
The Patch Boys started franchising in 2015 and grew to over 100 units in just 5 years. The Patch Boys was purchased by Belfor Franchise Group in 2020. The need for The Patch Boys' services is high in demand because large companies and the average handyman service simply wouldn't take on small drywall and ceiling repair jobs, leaving people with nowhere to turn for help with holes, dings, and dents in their homes. The Patch Boys was created to fill that gap in the industry and give people somewhere to go for expertly executed small repair jobs.
Testimonial
"It's hard to keep up (with the business). The single biggest challenge is finding enough qualified people to do the work..."
"People are looking for you to come do the work so it is difficult not to be booked out three and four weeks at a time or more.."
"The business has grown year over year by 28 to 35 percent. And here we are in 2020, the year of covid, the year of shutdowns, I will have grown 20 to 25 percent"
Bill Weber - Franchisee
Financial Information
Franchise Fee: $29,500
Royalties: 8%
Cash Investment (including franchise fee): $50,000
Total Investment  (including franchise fee) : $50,000 - $94,950
NetWorth: $100,000