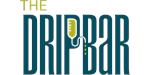 The DRIPBaR - IV Vitamin Infusion Therapy Franchise
Join a cash-based business that gives patients what they want in one of the fastest growing health services - IV vitamin infusion therapy.
Territory Information
Location:

Virginia Beach
Franchise Fee:

$55,000
Profile
THE DRIPBaR FRANCHISES AVAILABLE IN THE US & CANADA
ABOUT THE COMPANY
The DRIPBaR brand represents the highest level of scientific advances in the pursuit of extending a youthful lifespan. It's also about creative, thoughtful, and scientifically based approaches to assist patients who are challenged by conditions for which there are no conventional remedies.
Our brand represents a style that is a warm blend of modernistic architecture, furnishings and design. The simple elegance of the centers show our clients the quality of care they will receive upon entering. Our brand extends beyond traditional perceptions of healthcare and includes all aspects of healthy, youthful living. We aim for the athletic, vital, lean, young and healthy.
Core Value to Customers:
Intellectual freedom: Having the freedom to think new thoughts, interpret advances in science, creatively design treatment approaches for our clients, allow ourselves to practice life-changing medicine on behalf of our clients.
Integrity: Interpreting science and responsibly promoting advances is central to our identity. It is our mission to protect patients from false information and overblown expectations, just as we are optimistically pursuing their best life possible.
Patient empowerment: We recognize the intellectual aptitude of our clients and their potential for discoveries that can improve their health. We remain committed to partnering with our clients in crafting their best life possible. We recognize and encourage the right of our clients to pursue their own independent research on their behalf. We will honor their work with our own thoughtful input and collaboration.
Team building: We honor our employees as essential partners in the team effort necessary to achieve excellence for all of our clients. We are committed to a safe and friendly working environment, and to the intellectual and professional growth of all of our team members.
WHY CHOOSE THE DRIPBaR?
The health of you your cells is the health of you! The DRIPBaR provides intravenous nutrient therapy that can help boost your cellular health by saturating your cells with potent vitamins, minerals, antioxidants and amino acids with the Power Pack, Shield or Time Machine IV.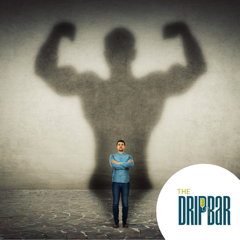 Your body is designed to heal itself. Our Health Support infusions have been engineered to aid your body in that process. These powerful, yet gentle natural substances can give you the advantage needed to overcome the consequences of modern toxic exposures, including High Dose vitamin C for cancer and Chelation therapy for heart disease and heavy metal stores.
Feed Your Cells. Fuel Your Life. Use the power of CellVie.
The DRIPBaR provides infusions that support your cellular health to the highest level using the principle of CellVie. The DRIPBaR protocols provide essential ingredients to restore and renew yourself to the highest level of fitness while fighting the ageing process.
WHAT DOES THE DRIPBaR DO?
The DRIPBaR offers cellular health through the various Intravenous Vitamin Drips. Our focus is that the more of what you need to stay healthy and vital is absorbed quickly and safely—all while you kick back and relax at The DRIPBaR.
The DRIPBaR was created to help people obtain their best health using advances in intravenous therapies. The goal is to make The DRIPBaR available to anybody wanting to take advantage of its benefits.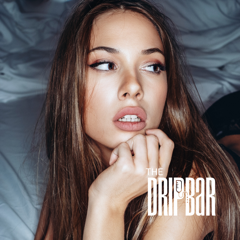 People are starting to recognize the power of IV therapies to maintain their health, or to fight cancer, heart disease and other illnesses. They are seeking out care to complement or replace conventional treatments. Cash base IV treatments are a durable change in the healthcare landscape that will only grow, and The DRIPBaR will be the leading brand to capture this demand.
The quality and range of our offerings and services will distinguish us as the market grows. Healthcare is no longer a passive activity, where people wait for an illness to strike and then react to it. More than ever, people want to control their health by being proactive. They want non-drug therapies to support the best health. They want what The DRIPBaR has to offer!
BENEFITS
IV vitamin infusion therapy is one of the fastest-growing health care services.
This is a cash-based business that gives patients what they want; support for their healthy lifestyle, proactive care of illness, and options to treat conditions that have not been addressed by orthodox medicine.
FRANCHISEE REQUIREMENTS
A Day in the Life of a Franchisee:
You will begin by establishing a first-class team. A visit to The DRIPBaR is more than just a service; it's an experience that fills the client's time with positive energy from the moment they dial our number.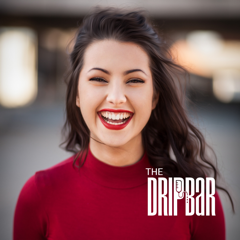 Your knowledgeable and affirmative staff will greet your clients by phone or in person. They will make everyone feel welcomed. Returning clients will feel the warmth of familiarity; new clients will have their anxieties and concerns eliminated by the competence of your caring staff.
Your team will have already taken note of the stock of supplements and nutraceuticals that will be recommended to each client as they come in for their drip. They will have conversational knowledge regarding all the menu items.
The nurse and the medical assistant in the infusion area will have arrived early, making sure that the hood is spotless and the mixing zone is immaculate.
They will have started mixing up the required infusion. In some cases, they will make extra bags of the most popular drips, so they are ready to go for walk-in clients with minimal waiting.
Your staff will attend to every detail of the center, checking expiration dates, making sure that the 'beyond use dates' are all adequately addressed. They will have reviewed the checklist for safety regarding every aspect of the center. Staff meetings will happen weekly to keep everything running at top efficiency with high morale.
You will find that this is a happy business full of satisfied clients, happy workers, and overwhelmingly positive results. This is a business that lets you feel great that you are making a tremendous profit by delivering a fantastic service that is making the lives of everybody who enters your center a little bit better.
FINANCIAL INFORMATION
Franchise Fee: $55,000
Minimum Investment: $116,300
The DRIPBaR is available in the US except: North Dakota, South Dakota, Maryland and California.