The Chopped Leaf Franchise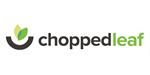 The Chopped Leaf - Healthy Restaurant Franchise
We would like to share an amazing opportunity for YOU to own & operate a Chopped Leaf location in Memorial University of Newfoundland in St. John's.
Territory Information
Location:

St John's
Franchise Fee:

$30,000
Memorial University of Newfoundland Franchising Opportunity: With around 23,000 faculty staff and students attending full time, this prime location in the University food court can be completed by September 2022!
Other Areas Available

Canada
Profile
Join A Team Of Ambitious Leaders Paving The Way In The Fresh Food Industry
Grow with us as you own your own successful Chopped Leaf franchise with the support you need every step of the way. We offer comprehensive training, support from each department, and a brand that has a proven track record for expansion across Canada, including an aggressive growth plan for 30+ locations in the coming year.
Like you, we believe freshness and flavour go hand-in-hand, and nutritious meal options play a vital role in maintaining a balanced life.
Like you, we are leaders in the fresh food industry and encourage better-for-you choices.
Like you, we want to inspire the community to cherish fresh and delicious food.
Join us. And let's grow together and celebrate a brand dedicated to feeling good after we eat.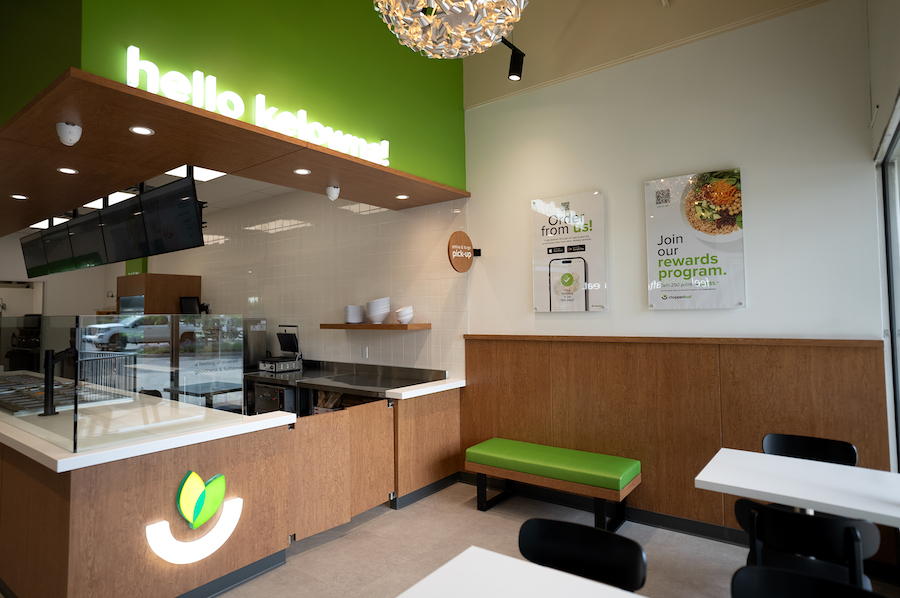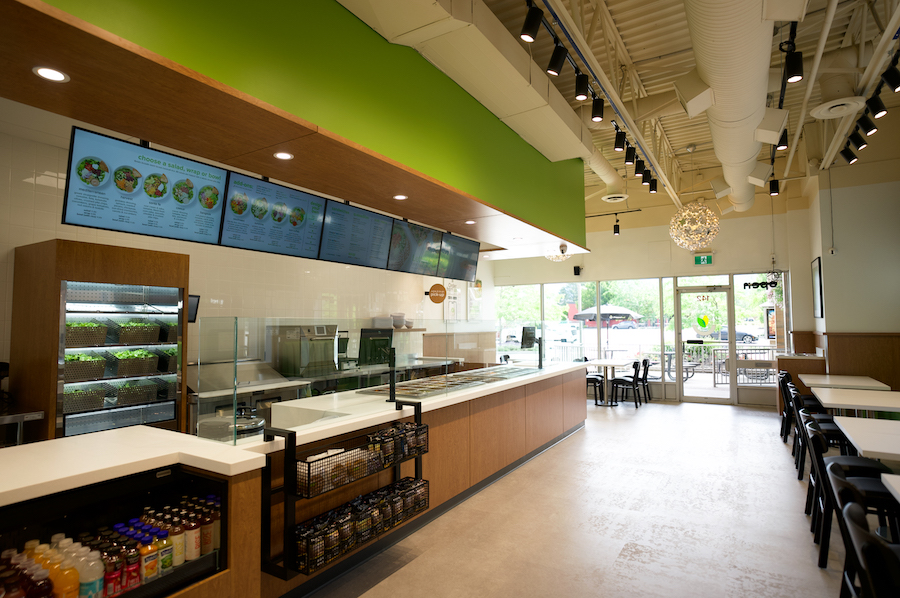 About The Chopped Leaf
The Chopped Leaf was founded in Kelowna, British Columbia, Canada in 2009 with the belief that food plays a key role in living a balanced and fulfilled life, and that taste and quality ingredients go hand-in-hand.
The Chopped Leaf has seen rapid expansion in response to increasing consumer demand for alternatives to typical fast food, with over 100 locations open across Canada and the USA.
What makes our growth sustainable? By growing in the right places with the right people.
Our chef-designed menu combines fresh ingredients with bold, wholesome, and delicious dressings created solely for Chopped Leaf guests to enjoy. We celebrate people's unique dietary needs and offer something for everyone: from vegan to vegetarian, to kid-friendly and gluten-friendly options, our customizable salads, bowls, wraps and soups are designed with everyone in mind.
Our goal since the start: feeling good after you eat!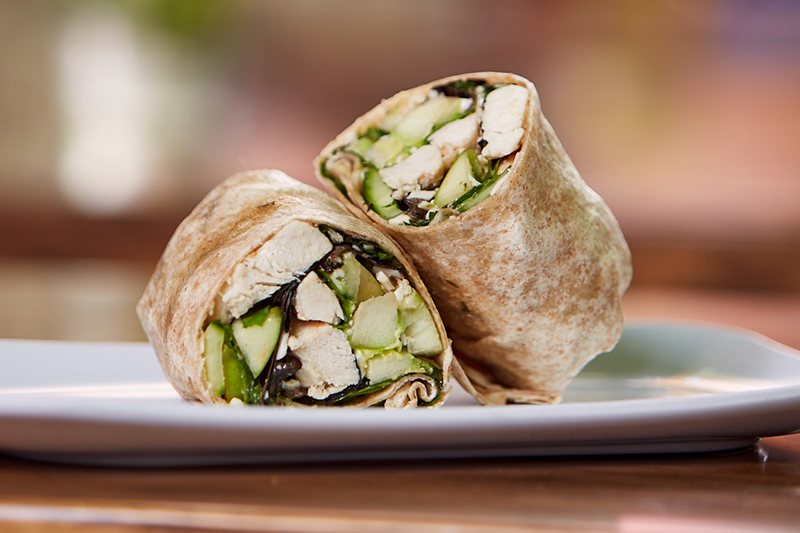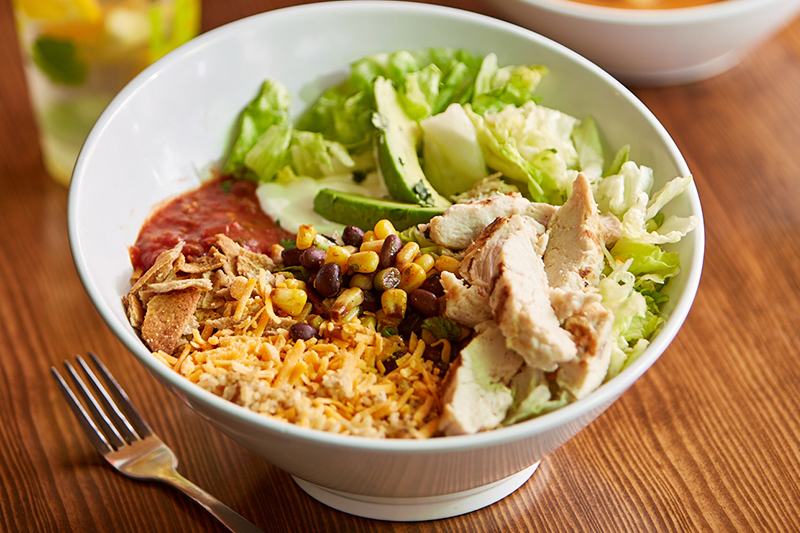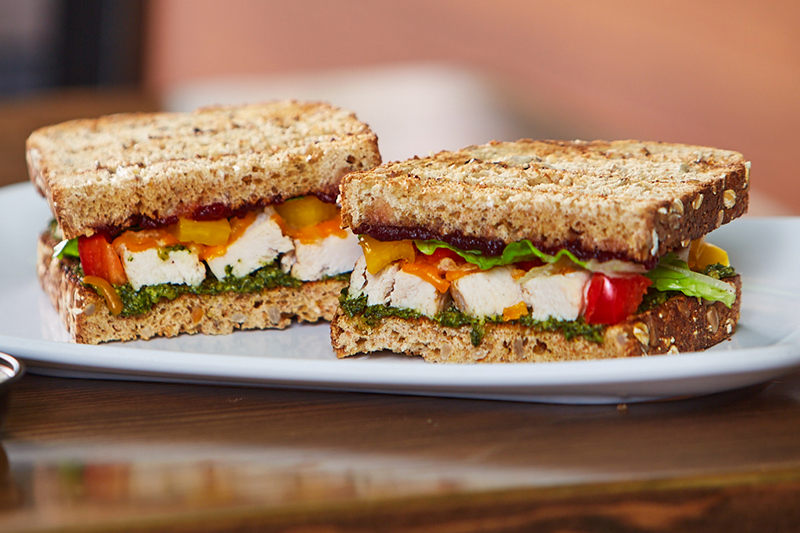 "Opening my location in Ontario amidst the COVID-19 pandemic was challenging, but it's the most rewarding thing I have ever done. The support and encouragement I received from the corporation gave me the tools and confidence I needed to navigate such unique circumstances. Business is picking up and I can't wait to see what the future holds."
Harcharan Singh, Franchisee of The Chopped Leaf St. Catharines, Ontario
The Franchise Package
The Chopped Leaf is a division of Innovative Food Brands, with its head office in Oakville, Ontario, Canada. With almost 35 years of franchising experience domestically and internationally, we have gained the know-how to help ensure a successful relationship under a franchise arrangement.
Our training program will give you the confidence to achieve success – previous food or restaurant experience not required!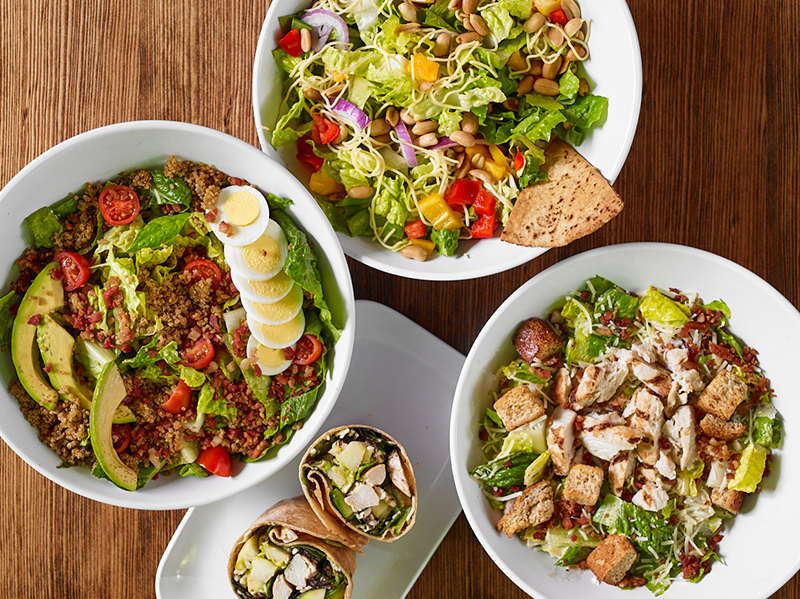 Our marketing team works in conjunction with our Operations team to create initiatives that drive traffic to your store, including new limited-time menu offerings. We have support lines set up where you can reach us via email, phone, or text. We conduct regular store visits, host regional meetings between the head office & franchise partners, and work with vendors to reduce food and supply costs.
We also provide 24/7 IT support to ensure you and your business receive any help you need! Our Point of Sales system allows us to see what you see and allows you to instantly access vital information on your store's sales to make sure everything is running smoothly.
"Nine years ago, I went into this business venture with a little 1000 square foot store and it is growing into a very successful restaurant. I have now opened a second location in Kamloops and I am expanding my 1st location. Once our customers have tried our fresh and delicious food, they make The Chopped Leaf a regular part of their schedule. It's our flavours and feel-good experience that keeps people coming back."
Brenda Chornohus, Kamloops Franchisee since 201
Franchisee Requirements
Here's a preliminary checklist to get an idea of what you'll need:
Minimum $150,000 unencumbered cash
Willing to be involved in full-time operations
Great interpersonal skills and an entrepreneurial mindset
Financial commitment
Financial Information
Franchise Fee – $30,000
Royalty Fee – 6% of gross sales
National Cooperative Advertising Fee – 3% of gross sales