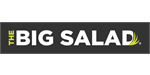 The Big Salad - Fast-Casual Salad Bar Franchise
The Big Salad is a salad-based concept for a fast-casual brand.
Territory Information
Location:

Jacksonville
Profile
ABOUT THE COMPANY
At the heart of our franchise is the idea of "family". We want to provide our customers with food that is always fresh and in a welcoming atmosphere and make each of our franchisees feel a part of something bigger.
The Big Salad is a franchise riding the wave of growing demand for fresh, healthy fast-casual food. By joining our national team, you get the benefits of being your own boss but now without the support and strength that comes from being part of a successful brand and franchise.
Over the next ten years, The Big Salad plans to open 100 stores in strategically located metro areas across the US.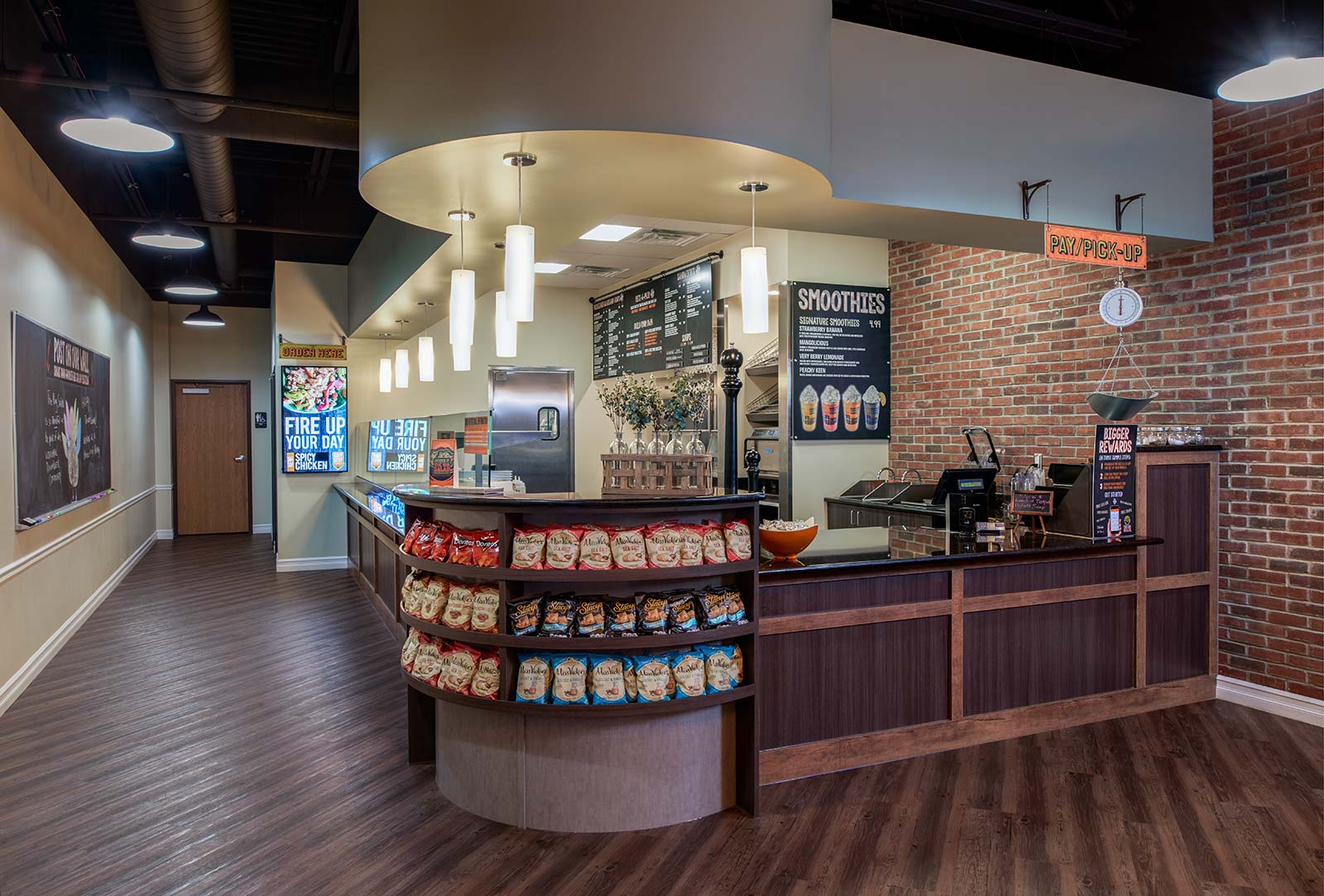 "Healthy eating is something that is here to stay. It's a trend that people want, and it's something that people are absolutely desperate for."
JOHN BORNOTY – CEO & Founder
WHY CHOOSE THE BIG SALAD?
The global market for health foods is expected to hit $1 trillion this year. (Statista.com)
88% of consumers are willing to pay more for healthy food. (Restaurantbusinessonline.com)
72% of consumers are more likely to visit a restaurant with healthy menu options. (National Restaurant Associations)
83% of consumers like or love salads. (Yougov.com)
WHAT DOES THE BIG SALAD DO?
Our franchise is built on simple, clean and classy stores that sell people healthy, fast-casual meal options such as sandwiches, soups, salads and smoothies.
People want, and often need, to eat out, but they also want to eat healthy food that tastes good and keeps their physical and mental wellbeing going strong.
The Big Salad is founded on providing all of this for its growing and loyal customers.
"The Big Salad offers that fresh, made-to-order, customizable type of product that everybody's looking for."
CRAIG & CHRISTINA NELSON – Franchise Owners
FRANCHISE BENEFITS
Low entry-cost compared to other restaurants
Simplicity (no ovens, cooks, minimal prep)
Easy working hours – no late nights.
High demand for a product as healthy eating is a growing trend
Vigorous use of technology, allowing you to monitor your business, manage your staff, and control your expenses
In-depth operations manual with videos
Centralized point-of-sale system
Electronic procedures & checklist systems
Centralized inventory & costing system
Centralized employee recruiting & onboarding system
Centralized employee scheduling
Employee training & certification system
We also run marketing for our franchisees to increase awareness and foot traffic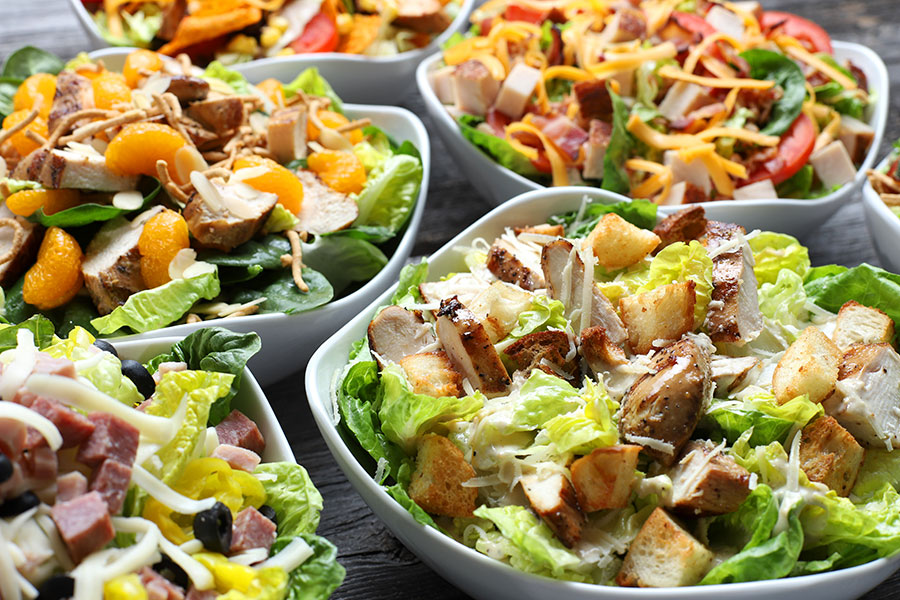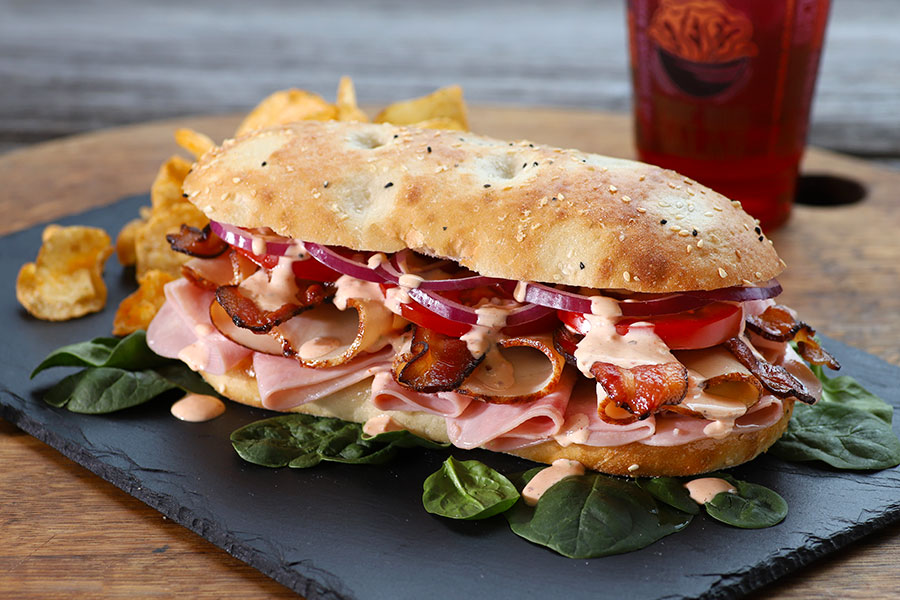 FRANCHISEE REQUIREMENTS
We're seeking business-minded people, passionate about what they do and gain satisfaction from offering a first-class service to their customers. No previous experience is required. Our systems are designed for those who have not worked in the restaurant sector before.
Other traits we seek:
Leadership experience
Good interpersonal skills
Financial strength
A "can-do" attitude
Stable personal life
Willingness to trust and follow our systems and processes
FINANCIAL INFORMATION
Franchise Fee: from $59,500
Total Investment: $269,500 - $478,000
Minimum Liquid Capital: $230,000