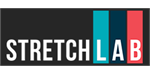 StretchLab - Fitness Franchise
Enjoy the benefits of our executive model to build something for yourself that is completely scalable for your goals.
Territory Information
Location:

Las Vegas
Liquid Capital:

$100,000
Other Areas Available

USA
Profile
STRETCHLAB'S FUN, COMMUNAL ASSISTED-STRETCHING SERVICES ARE LEADING THE MARKET
Stretching is an ancient practice, but StretchLab's unique and innovative approach to assisted stretching has created a widespread and devoted following across the country.
There are no gimmicks and no complicated equipment, just a simple solution for every-body and every tight body, no matter why they enter our doors. Our one-on-one assisted stretching and truly original group stretches are changing lives.
Consumers are seeking more ways to reduce the risk of injuries, regain mobility, improve flexibility, improve range of motion and introduce recovery time into their lives - to reclaim their freedom.
Referred to as "the next dominator in the fitness industry" by New York Times, assisted-stretching has gained national attention.
STRETCHLAB FRANCHISE BENEFITS
Our values are at the very core of why we do what we do;
they also speak directly to your journey with StretchLab.

CARING
We deeply care about helping people - bring vitality to your community

GROWTH
Enjoy the first-mover advantage in multi-location ownership in an untapped market

ENERGY
Bring new life to your portfolio with the comfort of our proven structure and support

FREEDOM
Enjoy the benefits of our executive model to build something for yourself that is completely scalable for your goals

COMMUNITY
Build a community
well beyond your studio walls
WE'RE REACHING FOR GREAT HEIGHTS
$22B
Boutique Fitness Industry
550K
Stretches To Be Delivered in 2019
WHAT WE LOOK FOR IN A FRANCHISE PARTNER
Passion to help people
Driven for success
Motivating leaders
FINANCIAL REQUIREMENTS
$100,000
LIQUID CAPITAL
$350,000
NET WORTH
$193,275 - $273,925
TOTAL INVESTMENT