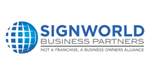 Signworld - Sign Franchise
Start your own profitable and fun sign franchise with Signworld
Territory Information
Portland
Other Areas Available

US & Canada
Profile
SIGNWORLD franchises available now in the US & Canada
Find out everything you need to know, including the cost to start your own profitable and fun sign franchise with Signworld in minutes here!
ABOUT THE COMPANY
Signworld is a national organization with more than 330 independently owned sign companies, providing commercial custom signage and graphics.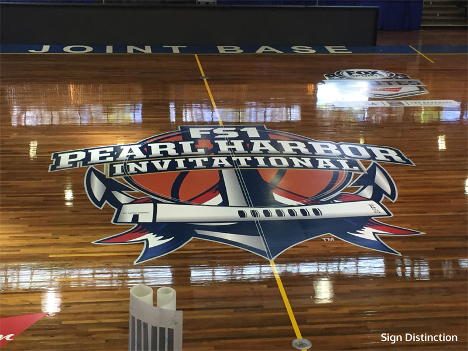 It's personable, creative, rewarding, and ideal for people-oriented individuals who have the desire to learn how to manage a sales and production business.
Signs can be sassy, smart, bold, subtle, creative, or simply informative. They can also be profitable and fun. Our business model is for you to work with ongoing large customers with repetitive need.
Your core group of 30 customers or less will generate up to 80% of your annual income!
With over 29 years in the business, Signworld has established itself as the leader in the no-royalty sign business concept.
WHY CHOOSE SIGNWORLD?
Our Signworld affiliates are a cut above traditional sign companies. The ongoing support and training provided along with state-of-the-art equipment will leave the competition behind.
But most importantly, with Signworld, you own your business entirely, and there are no royalties. We believe that as we step forward into the twenty-first century, the smart move of the future will be Signworld and the no-royalty concept.
WHAT DOES SIGNWORLD DO?
Sales and Marketing Coaching
As a new Signworld owner, you will be on a team with 12 other owners who meet on camera in a weekly webinar to share proven techniques other Signworld owners have used to grow their business.
This weekly coaching session is a dynamic, ongoing learning experience that becomes a vital part of your professional life. It's a safe place to share your most challenging problems and work with your coach and your team of fellow Signworld owners to find solutions and fix them.
Website and Internet Marketing Coaching
Half of your business can come from your website/internet presence. Marketing yourself online is a significant element of Signworld's business model. In addition to traditional outbound marketing and networking training, we will teach you how to build a website full of great content, as well as how to utilize an inbound marketing plan that will maximize your reach on the internet. This approach will keep your customers coming back to learn more about what you can do to help them with their signage needs.
Our annual convention keeps getting better!
Featuring 75+ of our most valued suppliers in a trade show setting where you can take a hands-on approach in learning more about the products they offer, as well as the services that can help grow your business. We will also feature 30+ seminars taught by industry professionals. With all our training and support, Signworld is dedicated to making sure your business can stand its ground.

BENEFITS
Monday – Friday, 9-5. No nights, weekends, or holidays.
Community involvement.
Choose your own name, build your brand, create your very own company culture!
Signworld owners receive supply discounts, saving thousands of dollars per year.
Online tech support – We can connect to your computer, fix problems, and download solutions.
Next day on-site service for all equipment issues that cannot be serviced over the phone or through online technical support.
A three-day annual convention with 30 seminars on how to improve your operation and earn more money.
Owners' website – Blast a question to our 330+ owners and receive same-day responses from many owners across the country.
Archive of previously asked questions and responses.
Owners Roster.
Preferred Partner Roster.
Technical updates and calendar of ongoing webinar training and other events.
FINANCIAL INFORMATION
Total Investment: $210,000 (includes $25,000 in working capital).
Minimum Liquid Capital: $60,000
No royalties