ServiceMaster Restore Franchise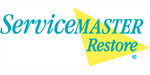 ServiceMaster Restore - Restoration Services Franchise
ServiceMaster Restore is a profitable opportunity in the restoration services sector. Join a proven business model with unlimited support.
Territory Information
Location:

United Kingdom
Franchise Fee:

From £26,150 + VAT
Profile
Profitable & Established ServiceMaster Restore franchises available in the UK
ServiceMaster Restore franchises are now available in the UK. Find out everything you need to know, including the cost to start this franchise in minutes here!
ABOUT THE COMPANY
ServiceMaster Restore is a profitable opportunity in the restoration services sector. Initially, an owner-operated business, ServiceMaster Restore is now a full-scale franchise that can be scaled up into a multi-van/multi-technician enterprise to multiply your turnover.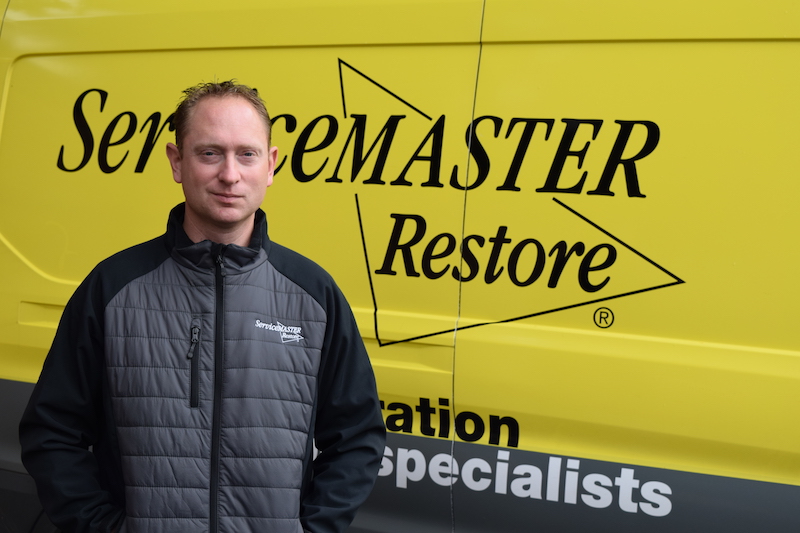 Owning a Restore franchise, you'll be part of an industry that is on call 24/7. Fire damage, leaks, burst pipes, and vandalism can have lasting effects on a property's structure and severely affect businesses and homeowners alike. It's not just the actual damage that's a problem; it impacts the owners themselves.
In short, restoration often matters to customers on a deeply personal level. Such issues require a swift and professional response, and that's where ServiceMaster Restore comes in.
No two days will be the same – not only do Restore franchisees salvage and clear up the aftereffects of fires and floods, but they also help with smaller unexpected disasters that occur at home, such as spills and stains. Customers pay a high price for your emergency remedial services, and there is no job too big or small – our franchise owners have seen it all!
In addition to the customers you'll secure at a local level, we have national contracts with major companies requiring disaster restoration services.
WHY CHOOSE SERVICEMASTER RESTORE?
This is the opportunity for you to build relationships with customers and undertake restoration services yourself. It's a face-to-face business that brings you not just the financial rewards of honest work, but the personal satisfaction of seeing how your clients appreciate your efforts. By following our proven model and hard work and determination, this franchise will make you a great living by helping customers in their hour of need.
WHAT DOES SERVICEMASTER RESTORE DO?
ServiceMaster Clean came to the UK in 1959, where it's first service offered was carpet cleaning. Since then, it's expanded into a cleaning services franchise and the Restore model that has proven a massive success across the UK.
BENEFITS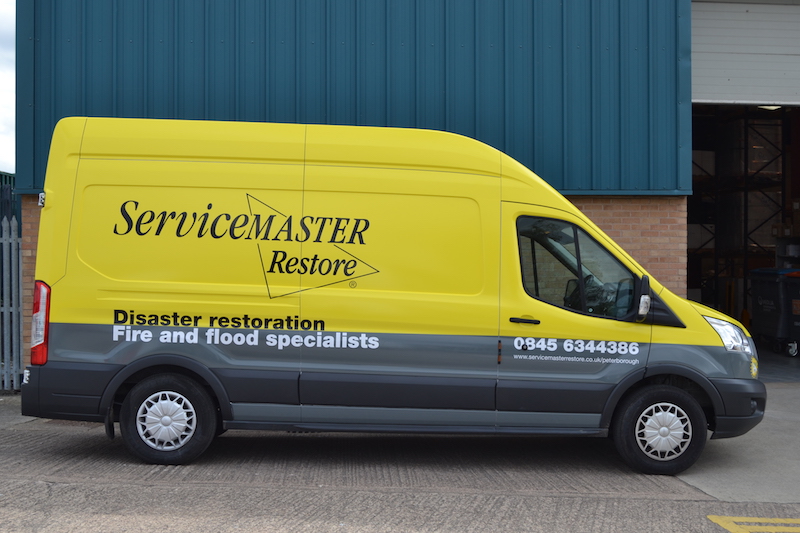 An established brand for over 60 years
Proven money-making business model
No experience needed
Full training
Unlimited support
Exclusive products & equipment
Marketing launch included as part of the starter pack
FRANCHISEE REQUIREMENTS
When investing in a Restore franchise opportunity, you need commitment, drive and gritty determination for success in a lucrative, controlled and systemised environment.
If you want to make money, are driven and ambitious, and able to follow a proven money-making model, we would like to hear from you.
FINANCIAL REQUIREMENTS
Franchise Fee £79,900 + VAT
Minimum Investment: £23,970 + VAT
Minimum Liquid Capital: N/A