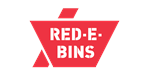 RED-E-BINS - Dumpster Rental Franchise
If you're looking for the satisfaction of ownership and a profitable business. A RED-E-BINS business opportunity could be perfect for you.
Profile
RED-E-BINS franchises
now available

in the U.S.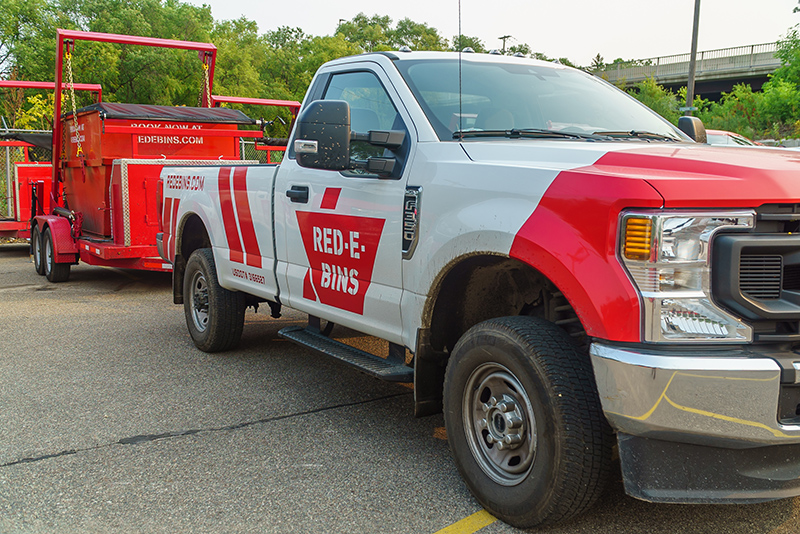 Are you looking for a proven and profitable business in a growing recession-proof industry?
Find out everything you need to know about
RED-E-BINS!
ABOUT THE COMPANY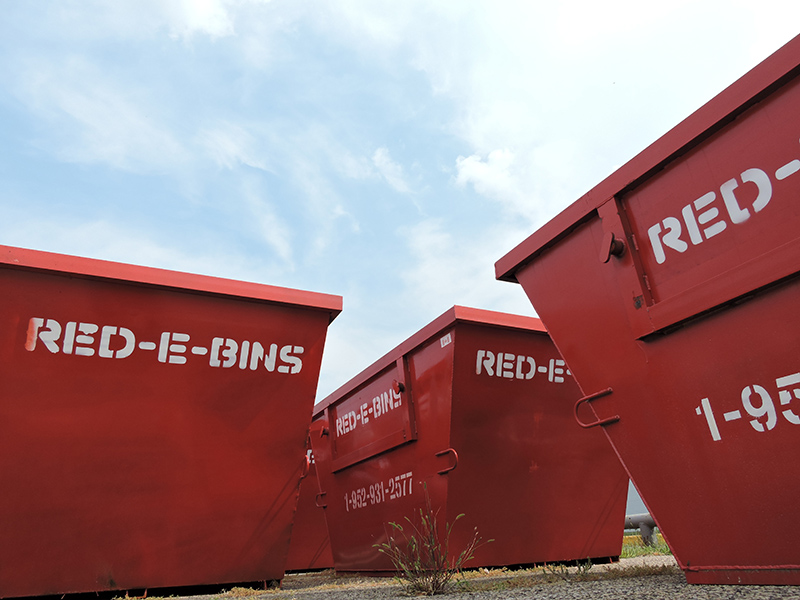 RED-E-BINS is a dumpster hauling service which specializes in renting compact-sized waste containers for small construction and demolition projects, home cleanouts, junk disposal, yard waste, metal scrapping, and more.
RED-E-BINS safely and efficiently loads and unloads its bins to both residential and commercial customers by utilizing its low-cost and custom-built trailer system which can be pulled by a pickup truck. All of our operating equipment is manufactured in Canada and the US.
A RED-E-BINS franchisee will be able to take advantage of a custom e-commerce web platform with backend support, mature internet marketing campaigns, and vetted third-party software to assist with asset tracking, dispatching and customer service.
RED-E-BINS has been expanding in North America over the past eight years with several operations in Canada and one in the United States. The business is comprised of an experienced and professional management team that will assist you in becoming a successful franchisee.
WHY CHOOSE RED-E-BINS?
Are you looking to be your own boss? Do you seek the rewards and satisfaction of ownership and the profits that come with it? A RED-E-BINS business opportunity can fulfill those desires!
RED-E-BINS USES A BEST IN CLASS E-COMMERCE WEB PLATFORM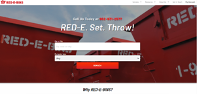 Easy online ordering process for your residential and commercial customers.
No more receivables – the platform collects payments prior to booking and tokenizes the customer's credit card to easily collect overages like extra day and tonnage fees.
Custom support functions to manage orders and inventory, offer coupon codes, establish special pricing for preferred customers, control availability settings, and much more.
OUR EQUIPMENT IS LIKE NOTHING ELSE IN THE MARKET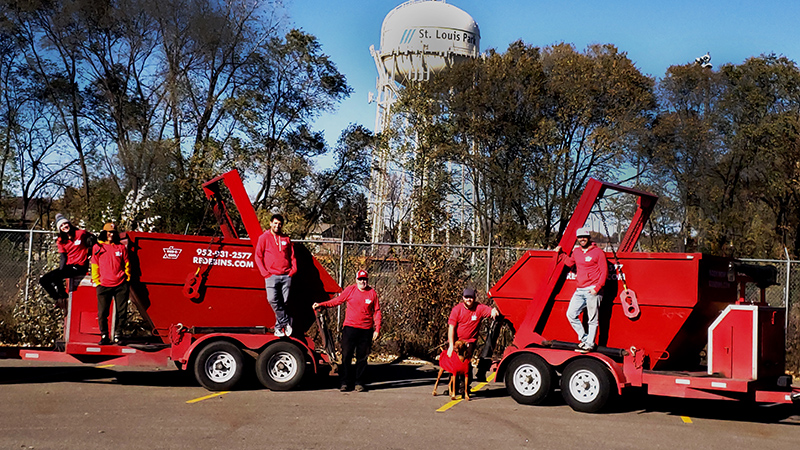 RED-E-BINS does not operate a traditional roll-off truck. Our easy to operate trailer system uses a hydraulic powered arm to load and unload a bin thereby minimizing the potential impact for damage to driveways or surfaces.
The trailer system is unique, durable, and easy to maintain.
The system does not require a Commercial Driver's License (CDL), resulting in a larger employment pool should you opt to expand your fleet and bring on additional drivers.
The low cost of equipment encourages growth of your fleet!
WE ARE NOT A TRADITIONAL DUMPSTER COMPANY, WE'RE THE BEST IN THE BINZ
RED-E-BINS focusses on a niche market: users of smaller & compact sized bins. Most other haulers offer weekly pickup services or larger dumpsters for construction sites. This requires heavier duty equipment at much higher operational costs, which discourages their interest to serve the smaller customers.
Our niche allows us to operate in an uncatered sector of the industry and gives access to a much larger pool of potential customers. The low cost of equipment provides the opportunity to rapidly expand your inventory levels.
WE ALSO OFFER:
An experienced management team to help you setup your business from start to finish!
Competitive pricing models with no hidden fees.
Operational Templates (ie. Rental Terms and Conditions, Employee Handbooks and Maintenance Checklists).
Identifiable and replicable standard processes.
Our commitment to experimenting and introducing innovative complementary product lines and attachments.
FRANCHISE BENEFITS
RED-E-BINS will provide you with excellent manuals, documentation, and systems in place to duplicate success. During your due diligence process, our experienced team will assist in developing a business plan and creating a realistic budget once all the market-specific metrics are investigated.
Training from our corporate location will cover all aspects of the operation. We will take you through the technical, functional, strategic, and marketing/sales aspects of the business.
WE ARE AN INNOVATIVE AND WINNING TEAM THAT WILL GUIDE YOU IN:
Equipment procurement
Licensing and compliance
Sales, marketing, & customer service
Administration
ADDITIONALLY, YOU WILL BE GRANTED:
An exclusive territory
Our custom e-commerce website
Proven marketing and sales methods
Proprietary operating manual
OTHER GREAT BENEFITS:
Generate cash flow
Proven operation to avoid the trial and error of setting up your own business
Exciting return on investment
Growing recession-proof industry
WE PROVIDE ONGOING MANAGEMENT GUIDANCE IN THE THESE AREAS:
Personnel Assistance
Scheduling Software
FRANCHISEE REQUIREMENTS
Self-motivated
Organized and structured
Understanding of marketing
Excellent at developing a positive culture
Mechanically inclined
Enjoys being behind the wheel
Willingness to learn new tech
FINANCIAL INFORMATION
Franchise Fee: $20,000 (plus $0.05 per person over 100,000 population size in your area)
Minimum Investment: $94,800
Minimum Liquid Capital: $100,000
Required Net Worth: $200,000