Peckwater Brands Franchise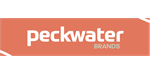 Peckwater Brands - Virtual Brand Specialist Franchise
Take home an extra £4,476 to £14,737 in cash profit per month. *Guaranteed returns
Finance requirements

Areas Available

United States
Profile

Take home an extra $4,476 to $14,737 in cash profit per month. *Guaranteed returns
Peckwater provides a virtual extension to hundreds of kitchens across the UK, US, and Europe that want to increase their revenue and take advantage of a growing food delivery market.
With more than 20% of all food spend taking place via online delivery, now is the time to maximise the uncapped potential behind running a virtual brand.
Peckwater helps restaurants, cafes, pubs, or any commercial kitchen reach a wider pool of customers by implementing our carefully curated virtual brands.
Our brands are pre-tested, with professional imagery and packaging.
The brands you take are exclusive to you, in your local area.
We run the marketing to increase your sales - we run this, so you don't have to.
We use data science tools to give you the best brands for your area.
We provide proven recipes - using under 50 ingredients across 3 virtual brands.
You get in-person training for your whole team.
You get ongoing, in-person support from a dedicated franchise manager.
You'll start selling in less than 14-days!
Our motto is "You run the kitchen, we do the rest."
You may be familiar with some of our brands.

The Commercials
Take home an extra $4,476 to $14,737 per month in cash profit
Guaranteed 23-31% Net Income
Increase delivery orders by an average of +823%
Reduce wastage by an average of 4%
Reduce ingredients costs by an average of -11%
Minimal upfront cost - you just pay for the initial food order.
Requirements
FSA Rating
Platform Rating
50+ opening hours per week
If you would like to hear more on how you can benefit from running a Peckwater virtual brand please enquire now.
Hear from some of our clients.