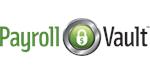 Payroll Vault - B2B Services Franchise
Access a $47B marketplace and fuel a revenue stream for years to come.
Territory Information
Location:

Jersey City
Franchise Fee:

$40,000
Liquid Capital:

$100,000
Other Areas Available

USA
Profile
YOUR OPPORTUNITY

IS HERE...

Entrepreneurs are more than seekers of the next best or greatest venture. You are pursuers of opportunity, leadership and freedom of lifestyle.
CREATE: Set your own schedule to create the freedom and independence you have worked hard to achieve.
BUILD: Satisfaction and fulfillment come from building a business that captures a sense of pride and accomplishment. YOU reap the benefits of your work 100%!
LEGACY: Your investment will generate a personal and professional legacy and build value for your future.
COMMUNITY: This is your opportunity to forge lifelong connections that will enrich and empower your position within your community.
Payroll Vault is a boutique-style full-service payroll company designed for small business.
Payroll was identified as an area of opportunity in the 1980's when accounting firms began offering services as an added revenue stream. Over the years, compliance standards have consistently and frequently shifted, Labor Law is evolving as technology advances, and legislation is leading the way to increased complexity in all areas. These changes have made payroll processing tedious and very time consuming for small to mid-size business owners.
In 2008, Payroll Vault identified the need to focus specifically on payroll to proactively focus on businesses' success and efficiency while maintaining a highly personalized client interaction. In doing so, an abundant market opportunity presented itself that is virtually recession proof and expanding annually.
When we launched as a franchise in 2012, we created the opportunity for franchise offices across the nation to help support small business.
The result: Small business owners now have the opportunity to focus on growing their business, rather than working in their business.
GROWING

INDUSTRY

30M businesses in the US drive a $47B industry. Payroll Vault has quickly emerged as the leading full-service payroll franchise opportunity for entrepreneurs, and a license opportunity for existing accounting firms.
FULFILLING

A NEED

Changing compliance standards driven by legislation is keeping payroll in the top 3 outsourced business services. We track the frequently changing payroll compliance standards so companies avoid payroll penalties.
MARKET
ACCESSIBILITY
In the US, small businesses generate 65% of new jobs, and 97% of the businesses employ less than 100 employees. With ever-changing regulations on the city, state, and national levels, small businesses need a reliable, local provider that can provide a personal, consultative approach for their human capital management systems.
REVENUE
POTENTIAL
Our low-cost franchise opportunity offers monthly, quarterly and annual recurring revenue streams which is scalable from a single location with NO Brick-and-Mortar build-out necessary. The annuitized revenue makes this business very attractive and can be created as a legacy.
WORKFORCE
MANAGEMENT
Option to enter a Business-to-Business model as Owner/Operator to minimize labor costs with no accounts receivable, credit cards, checks or inventory needed.
YOU ARE READY

FOR YOUR NEXT STEPS TOWARD BUSINESS OWNERSHIP...

Request a free information pack by clicking below.