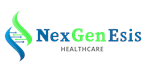 NexGenEsis - Healthcare Franchise
With a knowledgeable partner like NexGenEsis, you will have all the practical tools, as well as the confidence, to succeed.
Territory Information
Location:

Houston
Profile
NEXGENESIS HEALTHCARE – THE FUTURE OF HEALTHCARE FRANCHISING
Work for yourself, not by yourself, with this alternative healthcare franchise expanding in the multibillion-dollar health sector.
WHY JOIN THE NEXGENESIS FRANCHISE?
Franchising gives you the benefits of running a business but with much of the hard work and risk taken out of the equation.
At NexGenEsis Healthcare, our network offers franchise partners a tried & tested business model that we are more than willing to share; your success is our success.
The training, ongoing support, brand recognition & reputation, experience and constant evolution and renewal of ourselves bring you advantages and confidence that independent firms can only dream of.
The growing alternative health sector is expected to be worth $18 billion by 2025!
WHAT DOES NEXGENESIS DO?
NexGenEsis provides affordable, top-quality care using cutting-edge technology & techniques.
We aim to give patients accelerated injury recovery and relief from their joint issues without resorting to narcotics or surgery.
We primarily focus on regenerative therapies for joint problems and peripheral neuropathy. We also offer hair restoration and ED treatments should you wish to include them in your practice's services.
NexGenEsis offers patients natural alternatives to surgery and narcotics without being directed by their insurance companies. You and the patient are the ones who decide what's best.
WHAT WILL YOU GET FROM NEXGENESIS?
Starting up alone is daunting for anyone, no matter who they might be, where they're from or their level of experience. With a knowledgeable partner like NexGenEsis, you will have all the practical tools, as well as the confidence, to succeed.
You can look forward to the following:
In-Depth Training [for up to three people, including the franchise owner, medical staff and clinic manager. Three days of training at our HQ are followed by three days in person at your clinic once it has opened. After that, you can enjoy ongoing training through videos and site visits.]
NexGenEsis Operations Manual
On-Site Support
Marketing Support
Assistance in finding & securing your optimal location
Swift startup [usually within 120-180 days of signing]
Competitive advantage as a Franchise Partner
Continual development and upgrading of knowledge, services & technology
Operating under a recognised & respected brand.
FRANCHISEE REQUIREMENTS
Previous healthcare experience is optional. We work with investors looking to enter an emerging sector, medical professionals seeking to open their first clinic or add to their existing practice, and clinics that wish to simplify through conversion to neuropathy and regenerative therapies.
You must also demonstrate:
A passion for patient care
The willingness to collaborate and follow our proven system
Be interested and inspired by emerging therapies.
FINANCIAL INFORMATION
Franchise Fee:
Minimum Investment: Approx. $175,000-$350,000.
The final figure includes the franchise fee, equipment, lease securing, signage, furniture and leasehold improvements. Multiple factors can influence your costs, such as the local commercial leasing market, any necessary leasehold improvements, insurance, etc.