Kitchen Makeovers Franchise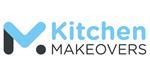 Kitchen Makeovers - Kitchen Refurbishment Services Franchise
Huge opportunity with massive earning potential that requires no previous experience!
Territory Information
Location:

Kent
Profile

Kitchen Makeovers franchises – the smart way to run your new business.
Massive earning potential that requires no previous experience!
ABOUT THE COMPANY
Kitchen Makeovers was only established in 2018 but is now ready to spread its wings through franchising across the UK.
We specialise in the modernisation and transformation of kitchens. We give customers the chance to maximise their kitchen space's fullest potential at affordable prices. This all comes with a six-year guarantee and a swift turnover of each commission, making us highly attractive to anyone looking for a refit or renovation:
"Thank you to the team for my fabulous new look kitchen. New worktops and handles completely transformed my kitchen, and all done in one day for a great price! I'd highly recommend these guys."
Fiona Jones - Kitchen Makeovers Client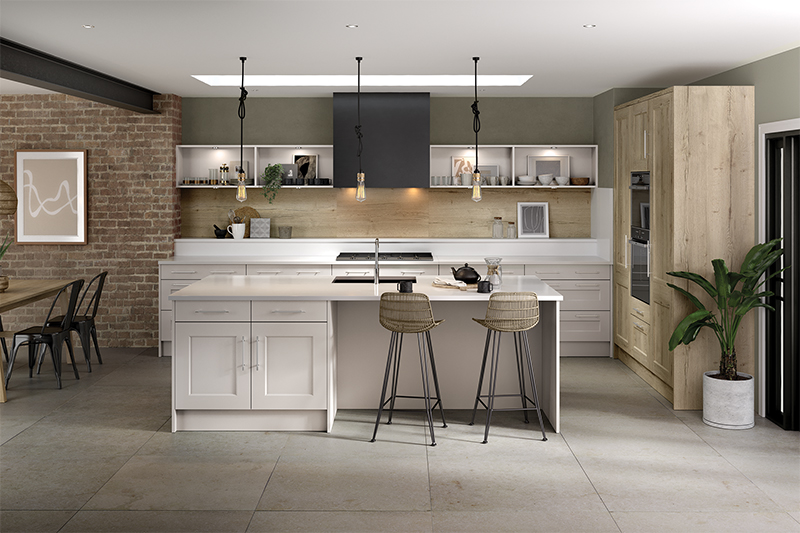 WHY CHOOSE KITCHEN MAKEOVERS?
The Kitchen Makeovers franchise is a management business, meaning you will not be personally carrying out the installations. Your role will instead involve:
Meeting customers
Providing quotations
Managing fittings
Conducting follow-ups
You are in charge of making sure jobs run smoothly, and every customer is left more than satisfied with the process and result.
This is a business that can, if you wish, be run from home, meaning your overheads are low, thus boosting your profits.
You will, of course, receive all the training you need, such as learning the kitchen jargon in terms of products, finishes & methodology, so all you need to bring to the table is the will and determination to succeed in your new venture.
In terms of turnover, you are looking at an ROI of about six months. By the second year of trading, you can expect takings of £300,000+ per annum, with earnings of around £90,000+.

WHAT DOES KITCHEN MAKEOVERS DO?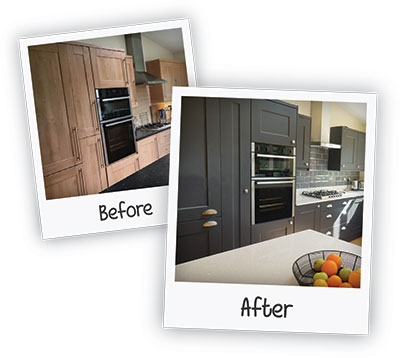 Kitchen Makeovers is in the business of quickly and effectively transforming people's kitchens. Changing a single communal space in a home, sometimes in small, simple ways, such as new taps and door handles (though we, of course, take on bigger projects), can have an enormous impact on a home's feel and atmosphere. The work we do matters both aesthetically and practically for the everyday lives of our clients.
Most of the jobs you will undertake will last no longer than 2-3 days, making this work lucrative, easy to run and giving you the greatest opportunity to service a wide range of customers in your chosen area.
We all know the old saying: it pays to advertise, which is why Kitchen Makeovers provides the tools and resources for you to get your new business out there through targeted campaigns.
It's crucial for you to know that we are there to support you at every step of the road. This is your business, but you are a major part of the Kitchen Makeovers network.
BENEFITS
Established brand and proven business model.
Work from home or an office with control over your working hours.
The tools, support and training to enable you to establish and run your business.
Exclusive area of operation.
Local website page (fully SEO optimised).
Local email address, phone number and call system.
50,000 marketing leaflets.
Business cards and stationery.
Corporate clothing (t-shirts & jumpers for all staff).
Range of door and worktop samples.
Training in all aspects of the business.
Access to a wide range of effective marketing materials.
TESTIMONIAL
"Having wanted to work for myself for a long time I finally got the opportunity with Kitchen Makeovers. My experience has been fantastic so far, with full support from the franchise and a simple business model to follow it's been great to build my business from the ground up.
I've now been operating for 6 months the business is a great success! Earning fantastic money and growing a business to another level is both exciting and rewarding. The franchise continues to implement new features and support us to progress even further.
If you want to be in charge of your own business, learn new skills and have the flexibility that being your own boss offers this is a business for you!"
Philip Chrysandrea - Kitchen Makeovers (Cornwall)
"Before I started my Kitchen Makeovers business I heard 'You will be in business for yourself, but not by yourself'... [H]aving now started my own Kitchen Makeovers business I can say that's true. The support is phenomenal. I always get an answer to any question I have and I always feel I have a team behind me in my business."
Stefan Gojda - Kitchen Makeovers (Staines)
FINANCIAL INFORMATION
Minimum Investment: £12,500