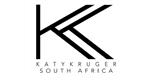 Katy Kruger - Retail Franchise
Join a highly profitable handmade leather bags, belts and shoes retail franchise.
Territory Information
Location:

United Kingdom
Other Areas Available

USA, UK and Europe.
Profile
KATY KRUGER franchises available now in the USA, UK and the EU
Katy Kruger specializes in the manufacturing of handmade leather bags, belts and shoes. We currently distribute across South Africa to more than 30 resellers and own and operate two dedicated Katy Kruger shops. We export to Dubai, Portugal and Namibia. Built on quality and affordability, the Katy Kruger brand has exploded over the past 18 months, having sold more than 20,000 custom leather bags alone since 2017.
Elaine and Werner van der Westhuizen's brainchild, Katy Kruger is named after their five-year-old daughter and started with humble beginnings – just two machines in a single room in June 2016.
Since then, we have grown to 32 full-time staff and manufactured more than 8,000 leather bags in our second year alone. The primary manufacturing centre is in Hartbeespoort, SA. We supply several blue-chip corporate companies in South Africa, export to Dubai and Portugal, and have a substantial online following and fan base. We are now ready to spread our wings and expand across Europe and North America.

WHY CHOOSE KATY KRUGER SA?
'There are no secrets to success – only hard work.'
Katy Kruger employs only highly skilled professional seamstresses and leather smiths. We design our bags in-house and manufacture with quality and craftsmanship in mind. Our company has enormous scale international manufacturing already set up to meet any demand.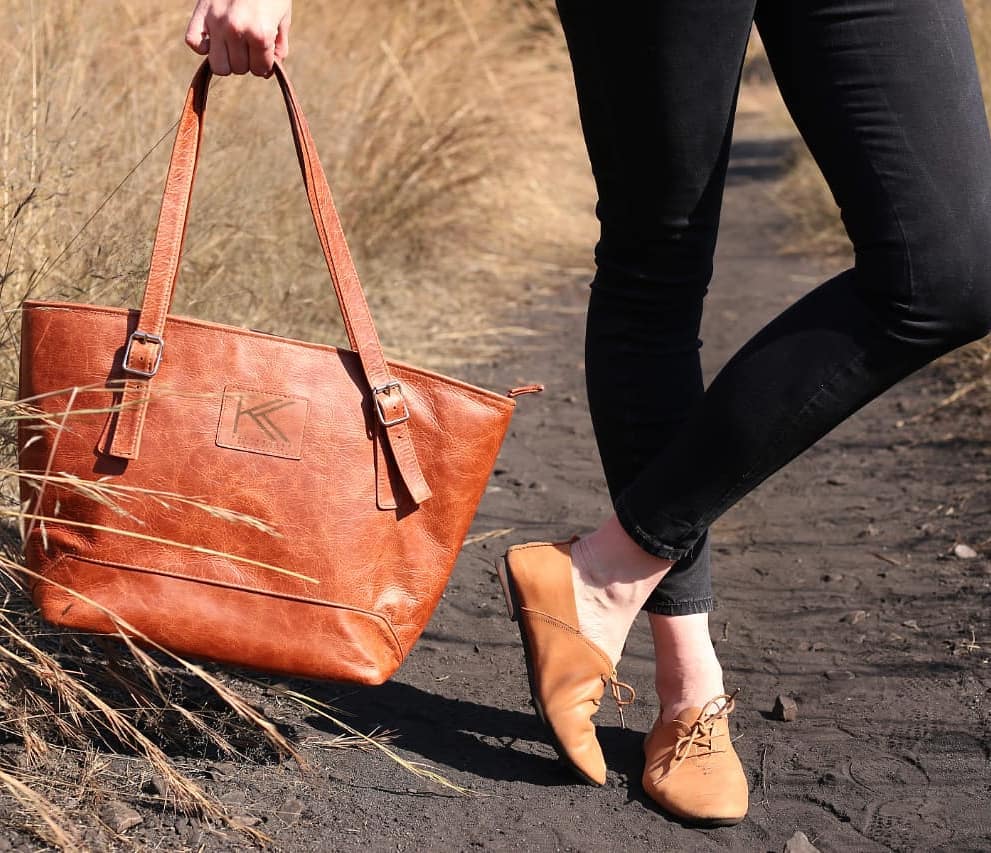 We've kept our concept nice and straightforward – three product lines with top quality materials and manufacturing standards, which has given us a history of growth and success. Our brand is built on quality goods, something people value in this modern era of mass-production and cheap clothing that serves its purpose but never brings with it that magic 'X-factor' ingredient.
Katy Kruger owns and operates two kiosk shops. These are easy to manage, low overhead businesses. Their simple, attractive design makes them suitable for a wide range of environments as we expand the brand worldwide!
WHAT DOES KATY KRUGER SA DO?
Katy Kruger is built upon the design and manufacturing of custom leather and vegan leather designer handbags with custom lining options. The brand also introduced a range of leather pumps and "vellies" (a South African adaption to the tried and trusted leather farm shoe).
The key to the brand's success is the extremely high standard of workmanship using 100% export quality rawhide leather. All Katy Kruger bags have 100% custom cotton lining, and all products carry a 2-year manufacturing warranty, giving customers peace of mind when they purchase any product.
Katy Kruger offers three primary product ranges:
BELTS: Katy Kruger SA offers customers the experience of designing their own leather belts by choosing the blank belts, being measured in the shop, selecting their desired buckle and then seeing how the belt is made in front of them in less than five minutes.
BAGS: We have custom designs with in-house & licensed manufacturing. All Katy Kruger bags are manufactured from 100% A grade leather with 100% cotton lining. Each bag's lining differs from one another, making each Katy Kruger bag unique.
SHOES: Katy Kruger shoes are manufactured under license by a 3rd party manufacturer. All KK shoes are custom designed and made from 100% A grade leather with double inner soles and non-slip rubber moulded outer soles.
All Katy Kruger products carry a 2-year manufacturing warranty and go through a 3-tier inspection process before distribution. All belts are locally cut and made in-shop to each customer's needs.
FRANCHISE BENEFITS
Large franchise regions (country or regional)
Proven customer demand
Easy marketing through highly visual results
Large social media followings of combined 60,000 followers
FRANCHISEE REQUIREMENTS
Any person interested in owning a highly profitable, top-quality brand with strong distribution potential, online & physical sales, and potentially physical shops can benefit greatly from becoming part of the Katy Kruger family!
"It feels like becoming part of a new family. The team at KK and especially Elaine made me feel part of something bigger. It has been extremely exciting and educational to be part of an international brand. It is rare to be part of something original and Katy Kruger was created from nothing. We love the brand, the products and to be part of it. WE ARE KATY KRUGER!"
FINANCIAL INFORMATION
Franchise Fee: $35,000 + VAT to $105,000 per region depending on specifics. This includes starting stock, marketing material and more.