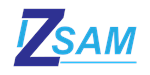 Izsam - Cleaning Franchise
Izsam franchise is a specialized construction clean up service with 5 streams of revenue.
Profile

An Exceptional Opportunity within a Compelling Market Sector
The Izsam franchise is a specialized construction clean up service concept built on a reputation for excellence and trust. We stand out from the crowd not only with our highly trained, insured, bonded and certified staff, attention to detail, and focus on Green Cleaning – but with our expertise in construction and remodeling site cleaning.
What makes us truly different is our unique focus on a market niche within the enormous, dynamic janitorial services industry. And what makes that truly beneficial to you, as a franchise owner, is the help and guidance we can provide on how to identify current and future local construction and remodeling projects, how to follow appropriate procedures in the bidding process, and how to access and utilize specialized technology tools to help streamline the entire system.
And, even though you'll play a specialized role in your local market, we're confident you'll see that as a franchise owner, you'll benefit from a myriad of possible revenue streams that stem from the variety of services you can provide to a surprisingly broad potential client base – many of which, after an initial job site cleaning project, have the potential to become long-term, repeat cleaning customers.

Your Izsam Business: Trusted From Start to Finish
Reliability
We'll provide you with guidance on how best to screen, recruit, and train your own staff; after all, your ability to provide unparalleled, highly reliable service starts with your staff, who receive intensive training including instruction in environmentally preferred products, cutting edge equipment, effective cleaning procedures, and more.
Quality
No matter how big or small the job, or how simple or complex, your Izsam business can become the company your local clients trust to deliver a wide variety of high quality, detailed, personalized cleaning services – on time and within budget.
And Flexibility…for Clients and Franchise Owners
As an Izsam franchise owner, you can offer your customer base the flexibility to choose from a wide variety of cleaning service options to meet their needs, which is great for them, and also for you. Clients also have the flexibility to custom-tailor their cleaning schedule – whether it's a one-time cleaning or regularly scheduled on a daily, weekly, bi-weekly, or monthly basis.
Backed by Highly Experienced Leadership
Father and son team Dan Bennett Sr. and Dan Bennett Jr. are the innovative founders behind the Izsam franchise program. Together, they have over 50 years of experience in the commercial cleaning services industry. In 1998, they launched a company in Omaha, Nebraska, specializing in cleaning construction sites. Quickly developing a reputation for excellence, they expanded their range of cleaning services and began serving a broad assortment of construction, industrial, commercial, and even residential clients; this is the model for the Izsam franchise program that exists today.
Want to build and grow your own B2B service business? Let the Bennetts share their "trade secrets" – their business knowledge, insight, and expertise with you, as an Izsam franchise owner!

The Izsam Advantage
Becoming an Izsam franchise owner has countless advantages, including getting unparalleled, hands-on support, at nearly every step of the way. Some of the benefits include:
Comprehensive Training
You'll receive thorough training in critical areas, including management, accounting, operations, customer service, ordering inventory, and other specific functions, such as how to operate scrubbing and buffing machines or scissor lifts for elevated cleaning projects.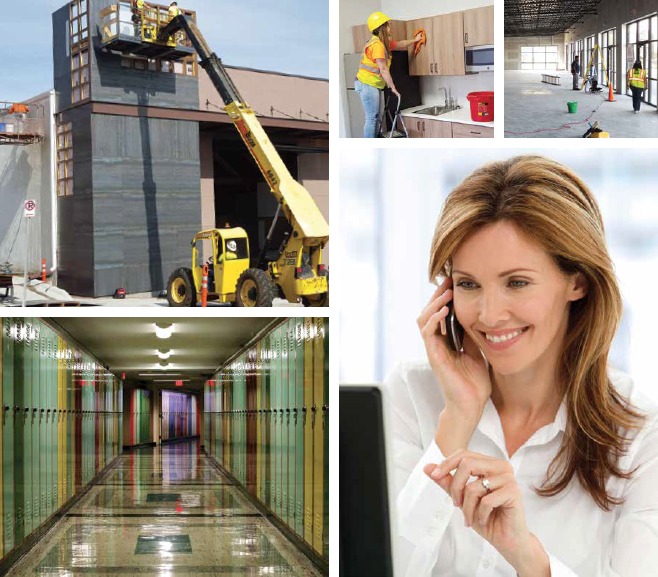 As experts in construction cleaning, we'll provide training designed to help you identify construction opportunities, land projects, and turn one-time cleaning jobs into ongoing cleaning contracts! You'll also get refresher training as needed, too.
On-Site Visits
You'll get assistance when you launch your business as well as periodic field visits from a corporate representative. These meetings will focus on an array of topics such as operations, sales, staff performance, and business development.
Valuable Vendor Contacts
You'll have direct access to our approved vendors for Green Cleaning supplies, specialized equipment, and more.
Confidential Operations Manual
You'll get a copy of our highly detailed, proprietary guide with daily operating procedures, including process descriptions, forms, operational tasks, and other important business functions to help you operate your commercial cleaning business smoothly and efficiently.
Dynamic Marketing
We'll provide guidance and materials for local advertising and marketing efforts and will approve your targeted marketing materials – to help drive business to your local franchise! We also provide you with leads.
An Established Business Model
Our concept is time-tested with established standards and procedures already in place. Our model is relatively easy to operate and was developed specifically to attract a wide variety of one-time and repeat clients. Plus, we'll grant you protected territory to operate your local business.
The Latest Technologies
You'll gain access to our approved technology tools, including cloud-based bidding software, which will help you put in bids properly on construction and remodeling projects. You'll also have access to approved bookkeeping and customer management programs to help keep your business operating in top form.
Ongoing Support
You'll be backed by highly skilled, experienced corporate leaders who are ready to share their wealth of knowledge. We're not only readily available by phone, text or email – we are committed to continually developing and improving our business model, to help franchise owners not just grow, but thrive.
The Chance to Really Clean Up
Are you looking for an exceptional career opportunity? Have you always dreamed of being your own boss? Becoming an Izsam franchise owner is not only an opportunity to tap into a unique niche within an enormous, growing industry, but a chance to build and grow a high-demand, eco-friendly business you can really take pride in — all without many of the challenges and worries of going it alone.
To find out more about this extraordinary opportunity, please fill out the confidential request form. Upon review, we'll set up a meeting where we can answer your questions and discuss the specifics of owning and operating your own Izsam franchise.