Fit Body Boot Camp Franchise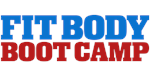 Fit Body Boot Camp - Fitness Franchise
Join the world's fastest growing fitness boot camp brand.
Finance requirements

Franchise Fee:

$49,600

Total Investment:

$151,100 - $213,100

Liquid Capital:

$80,000

Areas Available

USA
Profile
What Is Fit Body Boot Camp?
Fit Body Boot Camp is the world's fastest growing fitness boot camp brand, and we offer our members around the world affordable, convenient, 30-minute fat loss boot camps that challenge the body and deliver results every time.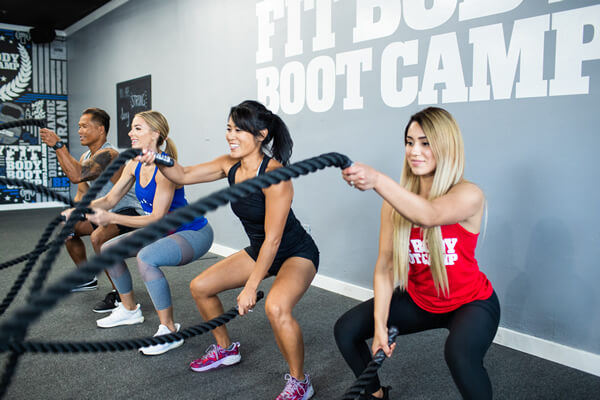 The Fit Body Boot Camp Franchise is Recognized by Entrepreneur Magazine as One of the 500 Fastest Growing Franchises in the World!
Our Franchise's are easy to operate, extremely scalable and the best option in the the Health and Fitness space at an extremely attractive price. With our done-for-you, constantly optimized marketing systems, lead generation and fanatical business coaching and support, your business will always stand out.
Best of all, our fixed monthly Royalty Fee of $997 means there is no limit on your personal income. The more you make, the more you keep! Your passion for fitness is a gift – share that gift and earn back control of your time!
Why Fit Body Boot Camp?
Low Cost Franchising
A Great Investment Even if You Aren't a Personal Trainer
Expensive Equipment Not Required
Loyalty Discount on Additional Locations
Flat Rate Royalties
Done-For-You Bootcamp Workouts
Unstoppable Fat-Loss Formula Meal Plans, Nutritional Manual, and Coaching
Access to FBBC Fat Loss Nutrition Certification
Marketing Systems
Masterfully Crafted Email Marketing Campaigns With Proven Conversion Power
Email Promo of the Month
Groupon Set-Up and Maintenance
Access to the FBBC In-House Ad Agency
In-House Public Relations and Press Department
Content Marketing That Drives Traffic to Your Website and Optimizes it For the Best Search Engines
Access to High Quality FBBC Gear
Social Media Systems That Operate Day and Night to Churn Out Unlimited Referrals, Prospects, and Clients
FBBC Fan Page Setup and Autoposting
Ongoing Search Engine and Social Media Optimization
Powerful Workouts
Unstoppable Fitness Formula™
Impassioned Trainers Hold Clients Accountable
Personalized Nutrition That Doesn't Require Counting Calories or Going Hungry
Training & Support
FBBC University
Access to FBBC World Conference
Recieve Mentorship From Fitness Giants Who Have Been Leading the Industry for Decades
Ongoing Support From Our Experienced Coaching Team Any Time You Need Help, Guidance, or Assistance

Weekly Live Training Webinar
Ongoing Online FBBC University
FBBC Elite Trainer Certification
GO Campaign
Done-For-Your Resources
Next Steps
Once you submit the request for information, we'll get in touch with you and schedule a 'Get to Know You Call' so we can meet and you can find out what it truly means to own your very own Fit Body Boot Camp.
Fit Body Boot Camp is currently accepting inquiries from the following states: Alabama, Alaska, Arizona, Arkansas, Colorado, Connecticut, Delaware, Florida, Hawaii, Idaho, Illinois, Indiana, Iowa, Kansas, Kentucky, Louisiana, Maine, Maryland, Massachusetts, Minnesota, Mississippi, Missouri, Montana, Nebraska, Nevada, New Hampshire, New Jersey, New Mexico, New York, North Carolina, North Dakota, Ohio, Oklahoma, Oregon, Pennsylvania, Rhode Island, South Carolina, South Dakota, Tennessee, Texas, Utah, Vermont, Virginia, Washington, Washington, D.C., West Virginia, Wisconsin, Wyoming.