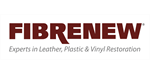 FibRenew - Repair & Restore Franchise
We repair & restore, so our customers don't have to dispose & replace at great expense to the environment and their wallets!
Territory Information
Location:

Jacksonville
Franchise Fee:

$75,000 - $101,800
Profile
FIBRENEW franchises available in the US, Canada and beyond…
FIBRENEW is the environmentally friendly, profitable franchise that already spans continents and is looking for entrepreneurs to build the network further!

ABOUT THE COMPANY
Since franchising in 1987, FibRenew has built up a reputation for top-quality work delivered with total professionalism. When people are set to throw out leather, plastic, or vinyl items they think are beyond repair, they call FibRenew. We repair & restore, so our customers don't have to dispose & replace at great expense to the environment and their wallets!
'Niche & Nimble'
Our commitment to being #1 in what is certainly a niche sector has led to us building a network of 260+ locations and 320+ technicians across:
USA
Canada
Mexico
Chile
New Zealand
By using our own products and techniques, we have made ourselves into an always in-demand business. Whether it's at home, work or even something like the seats in a car, customers old and new come to us to bring back the life in often highly prized or sentimental items. We save the customer money, and we save the environment from unnecessary waste. What's not to love?!
With 30+ years of experience, we have grown into a network that is recession-proof.
WHY CHOOSE FIBRENEW?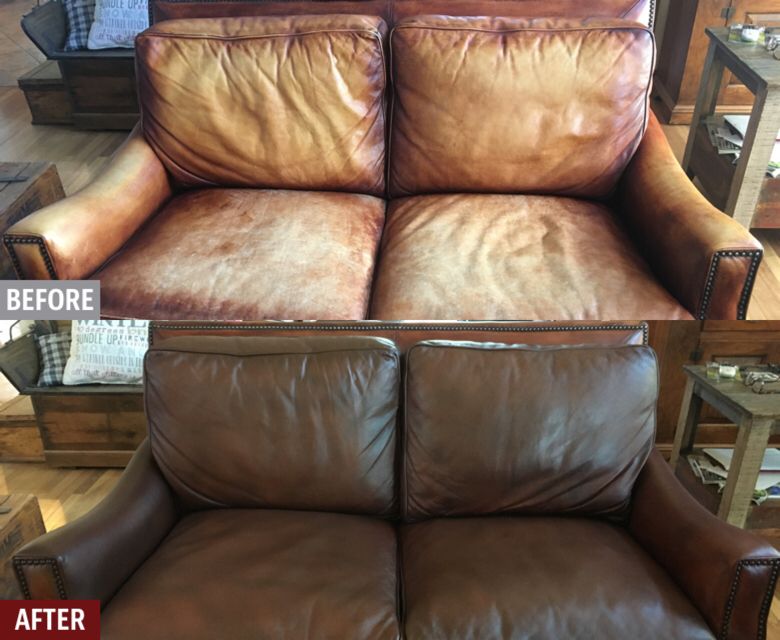 FibRenew has been going long enough to develop and refine its business model into something slick and efficient. You'll hit the ground running with us from day one as we teach you all you need to know to find success with your own business.
Ours is an essential service that cannot be outsourced to machines or off-the-shelf products, so you are ensured business longevity. People come to us because they need us, and they come back to us when they see the quality of our work, meaning you'll soon build up multiple revenue streams.
You will be able to run your own business with full training and support from us, so you're never alone when you need assistance, advice, or encouragement.
We see continued demand and steady growth in all the markets we serve, including automotive, residential, commercial, medical, marine, and aviation. Our services are needed almost everywhere.
People from a broad spectrum of backgrounds have joined our franchise family, including former:
Mechanics
Oil executives
Teachers
Chefs
Sales professionals
Engineers
Tow truck drivers
Pilots
…and many more.
Get in touch today! You'll see how we can help you on the first step of a career in an always in-demand sector.

WHAT DOES FIBRENEW DO?
When the leather, plastic, or vinyl on people's car seats, home/office furniture or equipment, etc., wears and tears, they often throw the whole thing away and buy a new one. Not only does this waste resources and people's hard-earned money, but it's also terrible for the environment.
FibRenew comes in with a unique, proven mobile-based service and prevents all of this unnecessary waste and hassle. We leave everything looking better than new!
We are looking to continue expansion across North America, Mexico, Chile and New Zealand. Our success to date speaks for itself.
We, as a franchise, bring you the perfect opportunity to run a business of your own with our top brand and support.
BENEFITS
An evergreen business that has proven to be recession-proof since franchising began in 1987.
Multiple markets leading to multiple revenue streams.
Our processes & products are both unique and non-replaceable by either technology or off-the-shelf goods.
Flexible work schedule, so you can create your perfect work-life balance.
Complete initial training and ongoing support. You are part of a family!
Ours is a company that not only saves customers time and money but is environmentally friendly in terms of saving goods that would otherwise be thrown away and replaced.
High demand! Our services are required in all manner of markets, such as automotive, residential, commercial, medical, aviation, and marine.
FRANCHISEE REQUIREMENTS
If you:
Enjoy working with your hands.
Can distinguish color adequately.
Have an entrepreneurial spirit.
Then you're halfway there! The rest will follow with our comprehensive training and ongoing support.
TESTIMONIAL
"Excellent family atmosphere! Exactly what I was looking for. We all support each other."
Dave Sanders – FibRenew Coastal, San Diego
"Excellent professional service, that is what we have experienced with Josh's services. Our first experience in having leather restored and are very pleased with the results. Our first sight of the chairs, sofa and foot rest when they were returned was "it looks like new". I have no doubt that his future will be very successful with that level of quality."
- Dean S. – FibRenew customer, Monroe, IA