Ellie Mental Health Franchise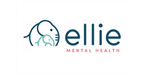 Ellie Mental Health - Mental Health Franchise
Ellie is changing how we treat mental health. Owning an Ellie allows you to provide exceptional, accessible care to your communities
Territory Information
Location:

Mississippi
Other Areas Available

All States Except: California, Hawaii, Illinois, Indiana, Maryland, Michigan, Minnesota, New York, North Dakota, Rhode Island, Virginia, Washington, Wisconsin
Profile
Ellie is changing how we treat mental health. Owning an Ellie allows you to provide exceptional, accessible care to your communities. Ellie is a proven brand in the mental health sector.
ELLIE FAMILY SERVICES VOWS TO BE DIFFERENT
Ellie Family Services was the idea of two passionate and frustrated therapists who knew they needed the opportunity to be creative if they were going to find solutions to helping people with their mental health.
That combination of passion and frustration was the energy source and single greatest motivator in the creation of a company, a brand, and a culture that aims to fill gaps in the wellness industry.
RECESSION RESISTANT
Most Insurance Providers are required to cover both mental health and substance abuse therapy.
Why Choose Ellie Mental Health
Semi-absentee, Executive business model. (Owner/Operator model only available for licensed therapists).
Economies of scale. Flexible business hours and telehealth option allow for adding Therapists without adding additional real estate overhead.
Multiple revenue streams. Therapy services, medication management, embedded therapy services.
All employees are revenue producers. Master's Educated professionals. Not dealing with entry-level, minimum wage employees. A Clinic will typically have 1 Clinic Director and 3-7 Therapists. Franchise Owner does not have a role in the daily operations of the business.
Pandemic Resistant due to Telehealth options.
Highly fragmented industry. There is no National Mental Health brand out there. ellie is one of the first franchise models to market nationwide. Industry disruptor.
This is not a seasonal business.
THE TIME IS NOW!
Mental Health has never been on the forefront like we're seeing today! From professional athletes to A-list Celebrities, they are using their influence to bring awareness to the Mental Health space.
PRE-OPENING SUPPORT:
Real Estate: Our dedicated staff will help you in the site selection and lease negotiation to find the ideal site for your franchise.
Finance: Our team will provide assistance with loan processing through the SBA and preferred financiers.
Site Build Support: We walk you through the entire build-out process from corporate-approved layout and general construction to interior design and on-site technology.
Marketing: Once you sign your lease agreement, the marketing of your location begins with personalized support to set up social media and marketing materials to generate business.
Recruitment: We'll support you in hiring the most qualified clinic directors and therapists.
Training: You'll attend a comprehensive training course, an annual franchisee convention, and opportunities to connect with subject matter experts.
ONGOING PERSONALIZED SUPPORT:
Brand Development: You'll receive brand standard guidelines and digital and print material templates to personalize to your own unique Ellie.
Shared Service: Intake Team: Our in-house intake scheduling team will connect prospective clients to your therapists to find a perfect match and schedule their first appointment.
Shared Service: Medical Records and Billing: Our Electronic Health Record System with integrated billing ensures all of your client records remain compliant and your insurance claims get processed.
Shared Service: Credentialing: Our credentialing partner panels your licensed therapists with insurances to receive the best in-network rates for your services.
Ellie is a socially responsible outpatient mental health company, focused on providing an unparalleled client experience with high quality, creative, and innovative care and on creating an employment experience where our employees are truly valued and treated with genuine care.
PLEASE NOTE:
We no longer accept applicants from Dallas, Texas. Please do not submit your information if you are interested in opening a Dallas, TX location. Thank you.