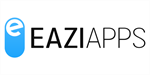 Eazi Apps - Mobile Apps for Business Franchise
Deliver cost-effective, well-crafted iPhone, iPad, Android and Mobile Web Apps to businesses without any technical or design experience.
Watch Video
Finance requirements

Total Investment:

£7,995

Areas Available
Profile
Work From Home and Achieve Financial Freedom
Build Mobile Apps Without Any Technical Experience
There are officially more mobile devices that people in the world. More than 8 out of 10 local businesses do not have a mobile presence. Customers are frustrated. Businesses are struggling. You can earn a significant income building mobile apps for local businesses. Publishing just 4 applications can generate a 100% return on your initial investment.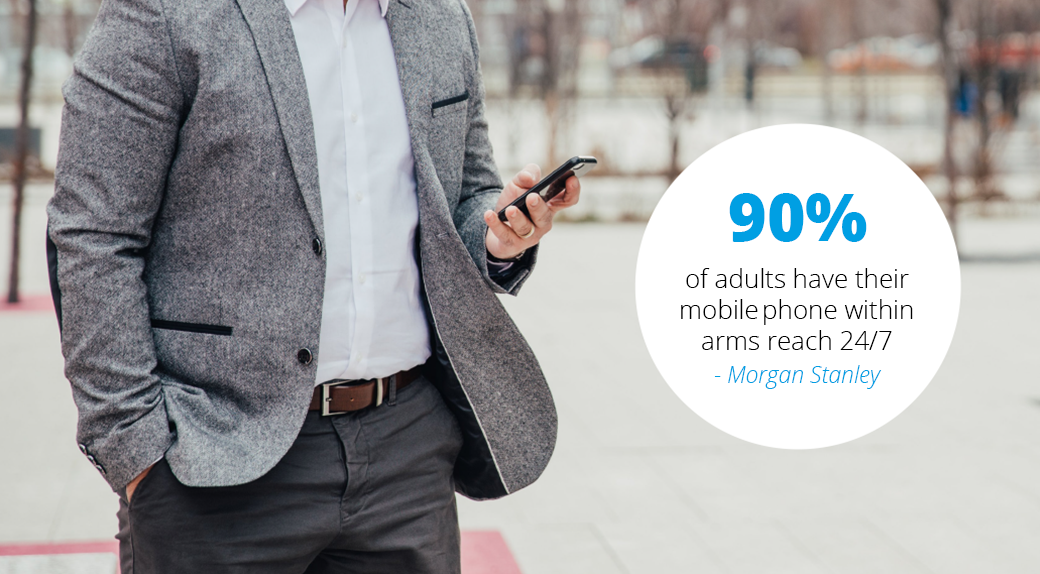 Build powerful mobile apps with basic computer skills. Simply select your features, add content and update the appearance. Access the Eazi-Apps platform and create your app in less than 2 hours. Deliver mobile solutions that increase sales and reduce costs. The Eazi-Apps 'Business-in-a-Box' solution has helped launch over 200 businesses. Join the Eazi-Apps network and benefit from;
| | |
| --- | --- |
| | World class app development platform |
| | Industry leading training programme |
| | One-to-one mentoring by a successful Eazi-Apps partner |
| | Marketing launch pack including website |
| | Unlimited technical and commercial support  |
Create your perfect work life balance. Select your own hours and operate your business anywhere globally. With low overheads and high profit margins, you can achieve financial freedom and realise your potential.
Access our 'Business-in-a-Box solution' and launch a profitable business in under 30 days. Fast-track your route to market with our established brand. Join the mobile revolution and profit from the fastest growth market in history.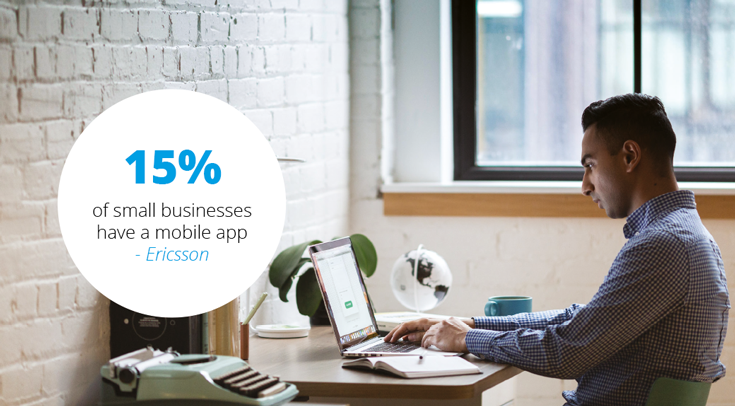 My Eazi-Apps Story
"I had taken redundancy from my previous role of 20 years. I wanted to start a business that rewarded hard work and help local businesses. When I saw the Eazi-Apps opportunity it really appealed to me. I downloaded some of their apps and could really see the potential locally. Everyone has a mobile phone but hardly any businesses had a mobile app.
From initial contact right through to launch, the Eazi-Apps team has been fantastic. I have been operating for almost a year now and I have learned so much already. I am still amazed by how user friendly the technology is and the amount of support I receive.
I have published 4 apps this month and have businesses calling me daily. When I talk to friends and family I can't believe how long I spent in the corporate world. I would definitely recommend Eazi-Apps to anyone looking to launch their first business. My only regret is not making the decision sooner!" – Paul. T
Videos
Start your own Mobile App Business without any technical experience? Welcome to Eazi-Apps.
This is your opportunity to launch a successful business in a huge growth market.
Locations
Initial Franchise Fee:

$10995

Contact

Initial Franchise Fee:

$10995

Contact

Initial Franchise Fee:

$10995

Contact

Initial Franchise Fee:

$10995

Contact

Initial Franchise Fee:

$10995

Contact

Initial Franchise Fee:

$10995

Contact

Initial Franchise Fee:

$10995

Contact

Initial Franchise Fee:

$10995

Contact

Initial Franchise Fee:

$10995

Contact

Initial Franchise Fee:

$10995

Contact

Initial Franchise Fee:

$10995

Contact

Initial Franchise Fee:

$10995

Contact

Initial Franchise Fee:

$10995

Contact

Initial Franchise Fee:

€8995

Contact

Initial Franchise Fee:

$10995

Contact

Initial Franchise Fee:

$12995

Contact

Initial Franchise Fee:

$10995

Contact

Initial Franchise Fee:

€8995

Contact

Initial Franchise Fee:

€8995

Contact

Initial Franchise Fee:

$10995

Contact

Initial Franchise Fee:

$10995

Contact

Initial Franchise Fee:

R129500

Contact

Initial Franchise Fee:

R129500

Contact

Initial Franchise Fee:

$12995

Contact

Initial Franchise Fee:

$10995

Contact

Initial Franchise Fee:

R129500

Contact

Initial Franchise Fee:

$10995

Contact

Initial Franchise Fee:

$10995

Contact

Initial Franchise Fee:

$12995

Contact

Initial Franchise Fee:

$12995

Contact

Initial Franchise Fee:

$10995

Contact

Initial Franchise Fee:

$13995

Contact

Initial Franchise Fee:

$14995

Contact

Initial Franchise Fee:

$10995

Contact

Initial Franchise Fee:

$10995

Contact

Initial Franchise Fee:

$13995

Contact

Initial Franchise Fee:

€8995

Contact

Initial Franchise Fee:

$12995

Contact

Initial Franchise Fee:

$10995

Contact

Initial Franchise Fee:

R10995

Contact

Initial Franchise Fee:

€8995

Contact

Initial Franchise Fee:

€8995

Contact

Initial Franchise Fee:

€8995

Contact

Initial Franchise Fee:

€8995

Contact

Initial Franchise Fee:

€8995

Contact

Initial Franchise Fee:

€8995

Contact

Initial Franchise Fee:

€8995

Contact

Initial Franchise Fee:

€8995

Contact

Initial Franchise Fee:

€8995

Contact

Initial Franchise Fee:

€8995

Contact

Initial Franchise Fee:

$10995

Contact

Initial Franchise Fee:

$10995

Contact

Initial Franchise Fee:

$13995

Contact

Initial Franchise Fee:

R129500

Contact

Initial Franchise Fee:

R129500

Contact

Initial Franchise Fee:

R129500

Contact

Initial Franchise Fee:

R129500

Contact

Initial Franchise Fee:

R129500

Contact

Initial Franchise Fee:

$10995

Contact

Initial Franchise Fee:

$10995

Contact

Initial Franchise Fee:

$10995

Contact

Initial Franchise Fee:

$10995

Contact

Initial Franchise Fee:

$10995

Contact

Initial Franchise Fee:

$14995

Contact

Initial Franchise Fee:

$10995

Contact

Initial Franchise Fee:

$14995

Contact

Initial Franchise Fee:

$13995

Contact

Initial Franchise Fee:

$13995

Contact

Initial Franchise Fee:

$13995

Contact

Initial Franchise Fee:

$13995

Contact

Initial Franchise Fee:

$13995

Contact

Initial Franchise Fee:

R129500

Contact

Initial Franchise Fee:

R129500

Contact

Initial Franchise Fee:

R129500

Contact

Initial Franchise Fee:

R129500

Contact

Initial Franchise Fee:

R129500

Contact

Initial Franchise Fee:

R129500

Contact

Initial Franchise Fee:

€8995

Contact

Initial Franchise Fee:

$13995

Contact

Initial Franchise Fee:

$13995

Contact

Initial Franchise Fee:

€8995

Contact

Initial Franchise Fee:

€8995

Contact

Initial Franchise Fee:

€8995

Contact

Initial Franchise Fee:

$13995

Contact

Initial Franchise Fee:

$12995

Contact

Initial Franchise Fee:

$12995

Contact

Initial Franchise Fee:

$12995

Contact

Initial Franchise Fee:

$12995

Contact

Initial Franchise Fee:

$12995

Contact

Initial Franchise Fee:

$12995

Contact

Initial Franchise Fee:

$12995

Contact

Initial Franchise Fee:

$12995

Contact

Initial Franchise Fee:

$12995

Contact

Initial Franchise Fee:

$12995

Contact

Initial Franchise Fee:

$12995

Contact

Initial Franchise Fee:

$12995

Contact

Initial Franchise Fee:

R129500

Contact

Initial Franchise Fee:

R129500

Contact

Initial Franchise Fee:

R129500

Contact

Initial Franchise Fee:

R129500

Contact

Initial Franchise Fee:

R129500

Contact

Initial Franchise Fee:

R129500

Contact

Initial Franchise Fee:

R129500

Contact

Initial Franchise Fee:

R129500

Contact

Initial Franchise Fee:

R129500

Contact

Initial Franchise Fee:

R129500

Contact

Initial Franchise Fee:

R129500

Contact

Initial Franchise Fee:

$12995

Contact