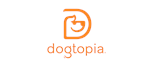 DogTopia - Dog Day Care Franchise
With nearly 20 years of experience, Dogtopia is the network to join for your new career working with a man's best friend.
Territory Information
Location:

Ottawa
Franchise Fee:

$49,500
Total Investment:

$555,000 - $1,358,000
Other Areas Available

Canada
Profile
Combine your love of dogs with your ambition to succeed!
ABOUT THE COMPANY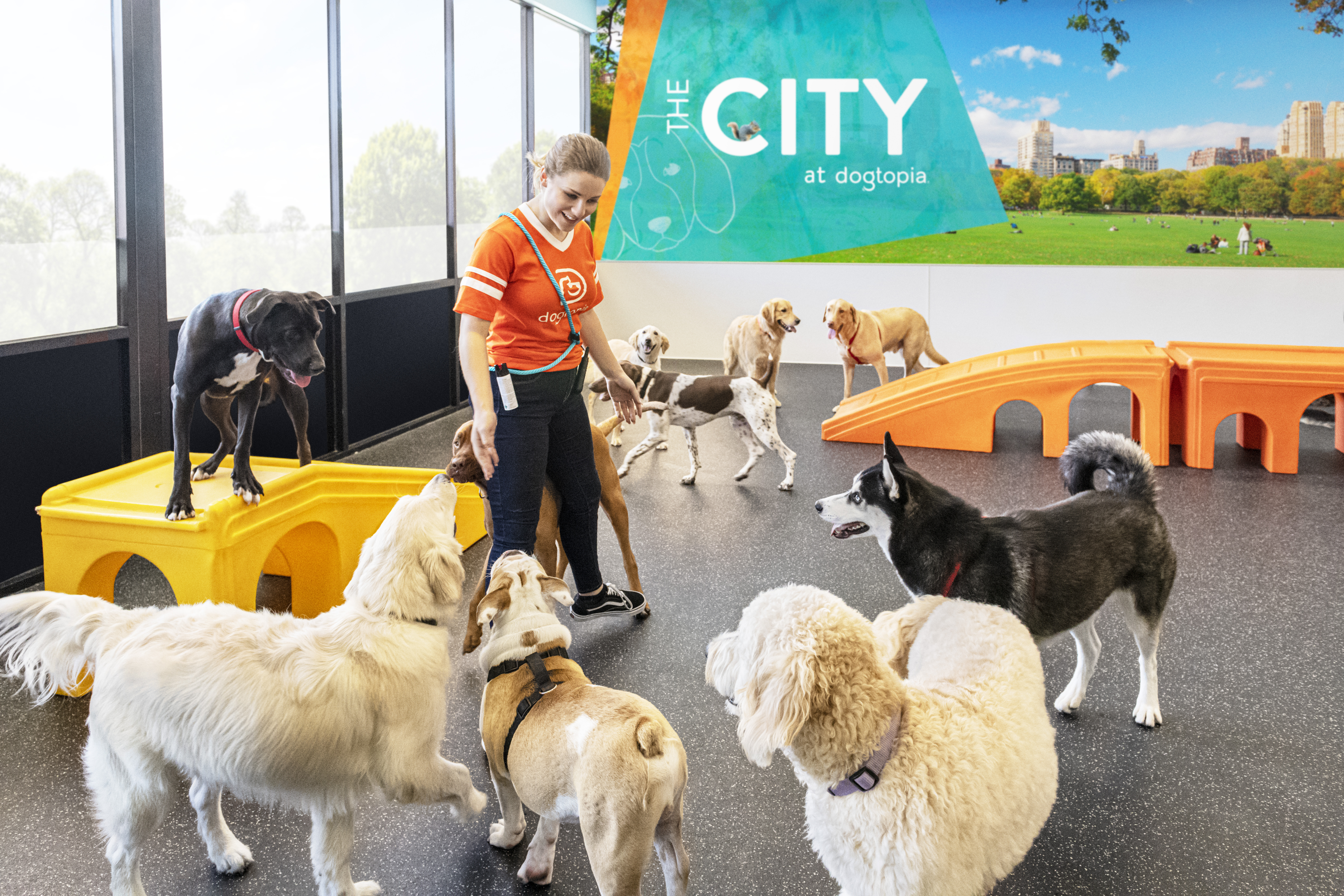 Do you have a passion for dogs? Have you ever dreamed about running a business? What if you could combine the two? Then Dogtopia is the perfect opportunity for you!
Dogtopia revolutionized the dog daycare business when we opened our first center in Virginia in 2002, before launching our flagship Canadian location in Coquitlam, BC, in 2014.
At that time, dog daycare was an emerging concept. The Dogtopia approach of providing transparency to our pet parents and a fun, social and safe environment for our pups (think "indoor dog parks") was a new level of sophistication in high demand and dramatically underserved.
Today, the love and care we provide to our furry family members has become mainstream and garnered widespread acceptance with no signs of slowing down.
We operate coast to coast across Canada, and now is the perfect time to get in and secure your preferred market before it's too late.
With our rapid growth and constant innovation, now is the right time to join Dogtopia.
WHY CHOOSE DOGTOPIA?
Dogtopia is a values-driven company invested in providing an unparalleled experience and top-quality support to our franchisees, pups, pet parents, the communities we operate in, and the organizations we support through our Foundation.
Join us for the journey as we reach 400-day care centres by 2024 and become the trusted authority in the pet care sector.
We are North America's fastest-growing pet services franchise. Our success is fuelled by the $100 billion pet industry being hotter than ever. By selecting your market area and setting up your business but with the support, training, experience and brand recognition of Dogtopia, you will be building a career like no other.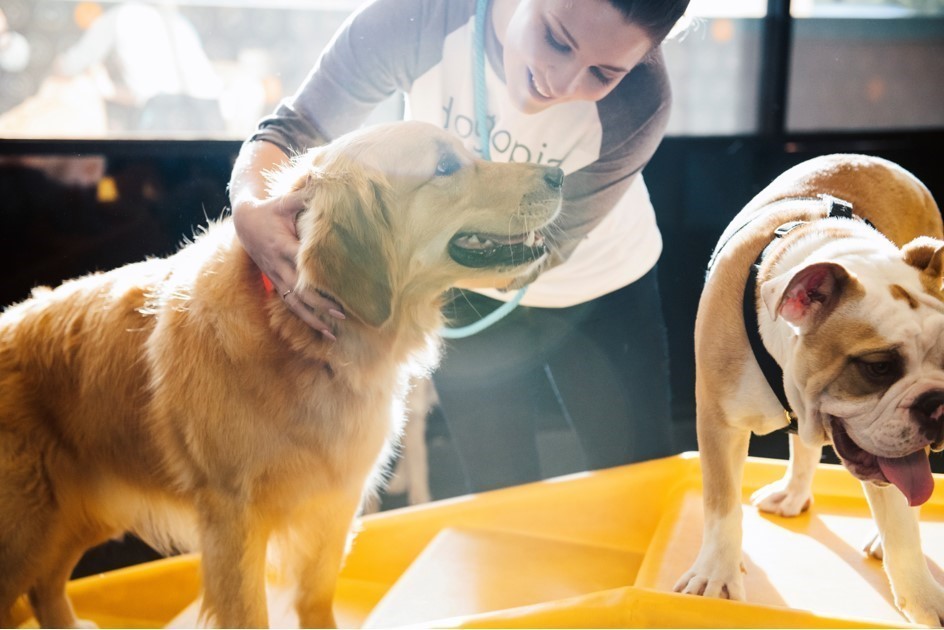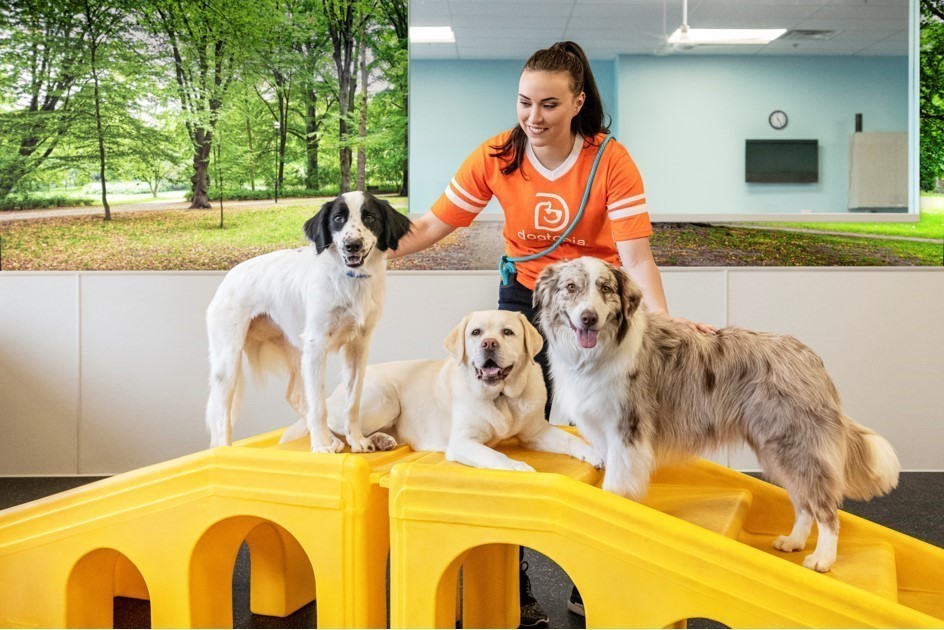 WHAT DOES DOGTOPIA DO?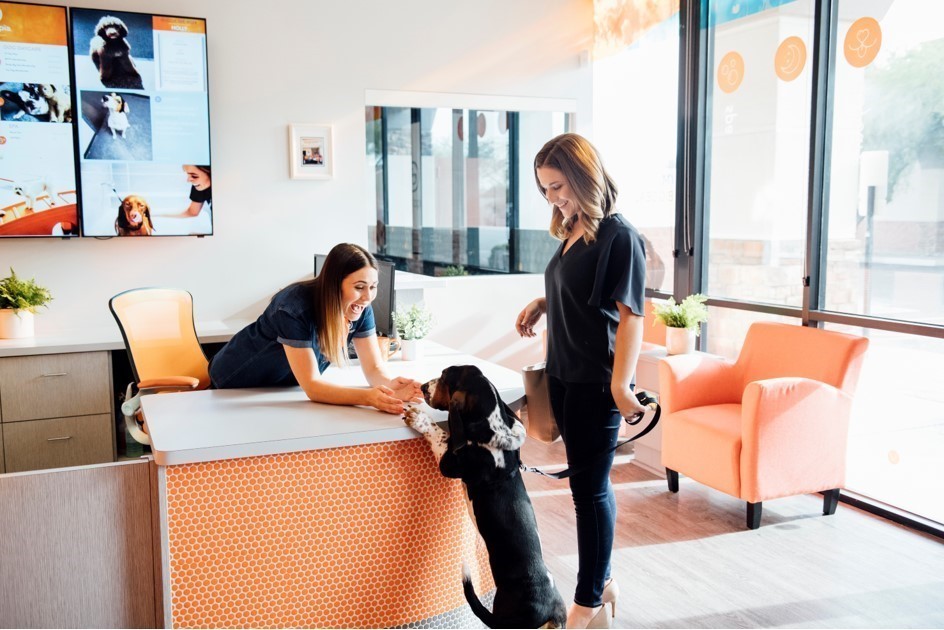 At our core, we provide top of the line daycare services at all of our North American locations. Each of our dog daycare centers contains three playrooms with an average size of 6,000 sq. ft., giving the dogs plenty of space to run around.
We offer membership, multi-use passes, and walk-in options for our daycare services. This means you can attract a wide range of customers, each of whom come with their own (and their dog's) needs.
Aside from our premium daycare offerings, we have a boarding and grooming component to our business. This gives franchisees multiple avenues to bring in clientele and assures pet parents that they can come to Dogtopia for any and all of their doggy needs.
You will be running a business of your own – you are the boss. The success of Dogtopia is built on your success, so we work with you, offering you all the experience and benefits that come from our tried and tested business model.
BENEFITS
Aside from getting to work with dogs, we have an extremely sustainable business model that provides you with:
Low Cost of Goods (Roughly 4%).
Be part of an award-winning team: Franchise Times Top 200 List (2016, 2018, 2019).
Access to the Dogtopia Village of Knowledge, with over 175 peers to connect with and who are more than happy to share and offer advice. We encourage a real sense of team spirit among our franchisees.
Proven franchise model in both Canada and the US.
Flexible investment options (number of units, location, etc.).
Ability to be a full-time owner/operator or hire a General Manager.
FRANCHISEE REQUIREMENTS
No business experience or pet/coach certification is needed. All that's required is passion and energy.
Oh, and a love of dogs, of course!
TESTIMONIAL
"My favourite part of owning a Dogtopia is getting to bring my dog to work, that's a huge plus! Every day I'm here I love what I do and that's the best feeling… The Regional Development Team in Ontario is amazing... there is a lot of skillsets across the board and it is great to leverage that support."
- Jen McCain, Multi-Unit Owner, Greater Toronto Area
"When I came across Dogtopia's business model I was very impressed and I knew I would get the correct help and guidance through the steps of becoming a Franchisee. After Discovery Day, meeting the support team, seeing how great everyone was, how they all work well together, it made my decision very easy and I was 100% certain that I wanted to go through with it and buy a Dogtopia Franchise. If you have a passion for dogs and owning your business, do your research on other dog day care facilities, I think you'd be very impressed with the foundation Dogtopia has created"
- Jen Santoli, Dogtopia Lionhead Franchisee, Brampton Ontario
FINANCIAL INFORMATION
Franchise Fee: $49,500
Investment Range: $555,000 - $1,358,000
Minimum Liquid Capital: $250,000
Minimum Net Worth: $1,000,000 per location.
Royalty Fee: 7% of monthly gross sales.
CSFB loan up to $350,000 available.
10% veteran discount.
Multi-unit discounts.
Variable of Three Unique Models with a 3,000-7,500 square feet footprint impacts range of total build-out costs.