Doctor's Medical Business Opportunity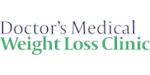 Doctor's Medical - Weight Loss Clinic Business Opportunity
Make your fortune helping patients change their life forever with our FDA-approved, doctor-prescribed, custom-blended weight-loss medication. No dieting. No exercise. Just results.
Territory Information
Location:

Omaha
Other Areas Available

Opportunities available throughout the US.
Profile
Doctor's Medical Weight Loss Clinic
MEDICAL WEIGHT LOSS CLINIC --- LOCAL NON-DOCTOR OWNER OPERATORS WANTED --- MILLION DOLLAR BUSINESS
The diet and weight loss industry is truly massive – a $200 billion dollar a year industry that dwarfs even the restaurant industry, which does $80 billion.
This huge industry is projected to continue growing, as 70% of Americans are currently overweight – with one-third of those being obese!
And COVID-19 has only made things worse. A new survey showed that 42% of U.S. adults gained an average of 29 pounds during the pandemic!
Despite this rampant obesity in America, Bloomberg/BusinessWeek reported "only 3% of overweight Americans take any kind of weight loss medications, and most haven't even heard of them."
But finally...there's hope on the horizon.
In 2021 the FDA approved the first new class of weight loss medications in many years, and what a stir that caused!
The New York Times and major TV networks have hailed it as a "breakthrough, a true game changer." DR. OZ says the new meds are "twice as effective as anything else on the market … the medicine effects our sense of hunger and fullness … releases a hormone to the appetite centers in the brain and decreases appetite … food stays in the stomach longer and you feel full."
Gayle King on CBS THIS MORNING said "I have a friend who lost fifteen pounds in one week on this."
The prestigious New England Journal of Medicine researchers reported a staggering 20% of body weight loss.
No dieting. No exercise. Just results.
Our exclusive, proprietary game-changing treatment plan includes new FDA approved custom-blended prescription medication. This medication is tailor-made for each patient and shipped directly from our licensed US pharmacy.
Taken once a week, this medication allows patients to eat less while still feeling full...and still getting their recommended daily nutrition. The weight literally melts off.
Our treatment plan costs considerably less than the popular food replacement weight loss programs...and our patients see huge monthly savings at the grocery store and restaurants as their appetite greatly diminishes.
The prescription refill is picked up each month at a local clinic, usually a small three-room 800 square foot office. We secure a part-time local MD/physician in each area with malpractice coverage.
Our advertising agency coordinates inexpensive digital advertising for each clinic including social media, PPC and SEO, supplemented by local newspaper, radio and TV ads as needed. And our proven, heavily incentivized referral program allows patients to receive big credits for sending their friends and family and help pay for their own medication.
NET $300 per month off each patient
… from medication refills that are not available at Walgreens or CVS. Working part-time in a small office - just 6 patients per week - (300 total in a year) generates over $1 million NET profit every year! Imagine what a full-time clinic could do!
Proven Formula Gets Results for Owner-Operators
Our prototype clinic in a small town in the Florida Panhandle got over 900 new patients in 15-months' time with zero advertising - all strictly word-of-mouth.
Our team has a rigorously tested turnkey system – proven successful over time – and has assisted in opening over one hundred and fifty specialty niche medical clinics over the past thirteen years. We're proud of our A+ accredited rating with the Better Business Bureau.
This is an all-cash business, no insurance, and a new clinic can easily be up and running in three weeks' time.
Approximately $100,000 cash investment required
Contact us today for detailed information. PLEASE, only serious and financially qualified experienced entrepreneurs apply. We limit the number of clinics in each market so contact us ASAP to see if your area is still available.
In addition to being extraordinarily lucrative there are few businesses as personally rewarding as this. You'll not only enjoy the potential for great financial success...you'll be helping people regain their self-confidence and change their lives in a meaningful way!
When inquiring be sure to give us your complete street address so we can mail you a full-color package with complete details and due-diligence information, including a copy of our FREE REPORT "Seven Secrets that Doctors and 'Big Pharma' Don't Want You to Know About Weight Loss."