Doctor's Medical Clinic Business Opportunity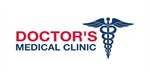 Doctor's Medical Clinic - Erectile Dysfunction Clinic Business Partnership Business Opportunity
If you're interested in becoming a Non-Doctor Owner Operator of an Erectile Dysfunction Clinic, please contact us today.
Finance requirements

Liquid Capital:

$100,000

Minimum Investment:

$100,000

Areas Available

U.S
Profile
OUR STORY
The overwhelming majority of baby-boomers and senior men suffer from the inability to get or maintain an erection. And 70% of those men either do not respond to Viagra®, Cialis® or Levitra® or cannot take the popular pills due to adverse side effects or for medical reasons. 90% of all erectile dysfunction is caused by physical factors, most of which are attributed to vascular diseases affecting blood flow to the penis.
Using FDA approved custom-blended prescription medication from our licensed US pharmacy, over the past thirteen years our doctors have treated over 250,000 men regardless of their age or medical history. Men with high blood pressure, heart disease, diabetes, weight problems, waning sexual desire or even prostate cancer and removal, our Board Certified Urologist and team of medical doctors can help almost every man. We also offer a groundbreaking medical treatment for ladies endorsed by a famous Hollywood celebrity.
OUR SOLUTION
Our custom blended prescription medication works for 96% of men – without the side effects from Viagra®, Cialis® or Levitra® and even if a patient doesn't respond to other pills and drugs. Our medication is different! Our pharmacy custom-blends the prescription medication so that after our patient achieves a climax their penis will stay erect for the entire requested time period, whether its 30-minutes, 45-minutes, an hour or longer. This allows a patient to achieve a second climax (the sensation is greater each time) and adequately satisfy their partner. Our patients don't have to choose between great sex and their health. We have a solution, even if someone has medical problems. Our doctors evaluate them to find the unique blend of medications that work, even if they have heart disease, high blood pressure, diabetes, prostate cancer, waning sexual desire or weight problems. They are skilled at safely treating erectile dysfunction, regardless of a man's medical history and without interfering with their other medications.
We offer a safe treatment by caring, licensed professionals. Patients receive top-quality care by a local state-licensed physician/medical doctor. Our team of licensed physicians are extensively trained in erectile dysfunction, headed up by Dr. Augustine Mireku-Boateng, renowned Board Certified Urologist for over thirty-five years. Our experienced staff has over 187 combinations of medications available to customize a treatment plan for your unique situation. Because we care about a man's health and satisfaction, we evaluate each patient on an individual basis and use only medications which are FDA approved and proven to be both safe and effective.
OUR GUARANTEE
A patient comes into a small local office and after their medical evaluation is given a free test dose of medication. If they do not respond to that medication on their first visit, they are not charged one penny! It's that simple. They have nothing to lose and everything to gain! With better than 96% of men achieving an erection in the office the vast majority become patients and purchase our Treatment Plan package. For many men it's been a long time since they had an erection and a very emotional experience. Tears of joy and hugs are quite common.
OUR BUSINESS MODEL
Our team has over one-hundred years' collective experience consulting with and working in the impotency marketplace and we've worked with thousands of physicians and medical professionals in this capacity. We're collectively treated over 250,000 patients. We're proud of our A+ rating with the Better Business Bureau. Using our exclusive protocol, dosing and application process we are now working with select entrepreneurs to manage highly lucrative local clinics as Non-Doctor Owner Operators.
For illustration purposes the following information applies to a small market which is open just two days a week treating a minimum of just 8 new patients per week:
THE OFFICE
To support just 8 new patients a week only two small rooms are necessary—one for administration and staffing and the other for exams and treatments. Low-cost office space is readily available and often shared or subleased from other healthcare offices. A medical building is not necessary. A regular office building is fine, as no invasive procedures are performed. A larger office, open four days per week with 3-4 rooms, would easily support a volume of 25 or more new patients per week. We assist in site-selection and usually have a suitable office furnished and with phones, ready to move in, within four-five days' time.
THE STAFF
A clinic needs one part-time physician hired through a specialized agency we use that provides doctors on a per-patient-fee basis for part-time assignments. Many of these doctors are older and semi-retired which is perfect for our demographic. We have long-standing relationships with several such agencies and can have a local state-licensed physician available in any market within 48 hours. Malpractice insurance coverage for the doctor and the office is included in the agency's fees. A local part-time medical assistant, paramedic, or EMT gathers information on each patient to determine suitability for treatment. The medical assistant works with the physician to administer the treatments. An office administrator manages the office and handles patient sales-discharges and paperwork. This non-medical person could easily be the Owner Operator. Absolutely no high-pressure sales experience is needed, just good communication skills, a clean-cut appearance, the desire to help others, patience with the older demographic we serve and the ability to follow our proven system.
ADVERTISING
Patients are attracted through our proven, copyrighted and highly effective direct response marketing utilizing newspaper, radio, direct mail and television. The secret is knowing what works and what doesn't work and how to place the ads most effectively and economically. Local advertising agencies won't have a clue how to do this which is why we use our experienced and specialized direct response agency. After spending literally tens of millions of dollars testing cost-effective lead-generation direct response advertising in the erectile dysfunction clinic business they have produced extremely successful results for all our clinics.
THE NUMBERS
Each patient pays a $199 exam fee which includes a quick Doppler ultrasound test (to check the blood flow of the penis) and the short history-physical with the physician. If the patient purchases the treatment (most do) this exam fee is waived.
The treatment cost is $3,497 paid by cash/check/credit card. Patient financing through one of several medical-procedure lenders we work with offers terms up to twelve months interest free. The local clinic is paid the full amount from the finance company within 24-hours. While the majority of patients put it on a credit card, our special financing sources make treatment available to any patient regardless of their credit history. No insurance is accepted but a medical Superbill is given to each patient which they can submit to their insurance company for possible reimbursement or to apply to their deductible. After the initial new-patient set-up additional medication is purchased by the patient direct from the local clinic on a per-dose basis. Since we hold their formula a patient must reorder medication through our partner's clinic if they want to have sex again. Remember, this is custom-blended prescription medication using three FDA-approved drugs specially blended from over 187 combinations. All prescription medications are shipped nationwide by our licensed U.S. compounding pharmacy direct to the patient – and are not available at the neighborhood Walgreens or CVS.
BOTTOM LINE
After all expenses (medication, doctor and medical assistant, rent, advertising, etc.) a clinic is left with approximately 35% net/net/net or $1,200 net profit per patient. A small clinic doing minimal advertising generating just 8 new patients per week can still be extremely profitable. A larger clinic doing just 25 patients per week would have an incremental increase in profit. But let's keep it small and very simple: 8 patients a week x $1,200 net per patient = $9,600 net per week, or $500,000 net profit per year. PLUS each Owner Operator also profits on all reorders, netting about 50% per dose. After a year reorders alone can easily generate a substantial six-figure automatic income.
THE BUSINESS RELATIONSHIP
The local Non-Doctor Owner Operator will own 100% of the local clinic. The Owner Operator's financial contribution is $99,700 and for this we provide the exclusive use of our protocol and medication within their territory along with the Doppler ultrasound unit and extensive intellectual property, included but not limited to appointment, staff and discharge scripts, extensive clinic forms, the complete business operating system and the exclusive territory. As part of the intellectual property we provide business introductions to our patient finance companies and part-time physician staffing agencies, assistance in hiring staff and physicians, and use of our direct-response advertising agency, highly experienced in generating massive highly qualified inbound telephone inquiries on a year-round basis. We provide initial indoctrination and on-going assistance at no cost.
As our ongoing compensation we receive a wholesale fee per patient which includes the medical evaluation, custom dosing, medical application devices and an initial supply of custom-blended medication from our licensed U. S. pharmacy. The Owner Operator will need an additional $20,000 or so for initial operating capital to get started. It's important to note that an existing specialized niche medical business typically sells very quickly and commands five times gross sales. A Non-Doctor Owner Operator could easily run a clinic for a couple of years and then sell for a considerable gain.
We only work with one individual and one clinic in each market area on an exclusive territory basis. Markets are going very quickly.
If you're interested in becoming a Non-Doctor Owner Operator, please contact us today by completing the short form below.
We will let you know what areas are still available, answer your questions, and get to know you better to determine if there's a fit. Not everyone is a fit and we only do business with like-minded entrepreneurs with a positive attitude who we think have what it takes to succeed.