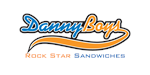 DannyBoys - Sandwich Shop Franchise
With a recipe for success, DannyBoys are growing their franchise network in Australia.
Territory Information
Location:

Westfield Carindale
Total Investment:

$300,000
Carindale is a popular suburb with an estimated population of over 15,700 residents. The Brisbane suburb is home to Westfield Carindale which consists of over 450 specialty stores and a large dining area. Open a DannyBoys franchise in this busy shopping centre and catch hungry shoppers for their breakfast, lunch or dinner!
Other Areas Available

Australia
Profile
DannyBoys rocking the franchise world!
Rockstar franchise. Book your audition!
DannyBoys is rocking the sandwich world. We make sandwiches and we make them well. Our founder and CEO of DannyBoys – Daniel McKennariey opened the first DannyBoys in Kelvin Grove, Brisbane in April 2011 which has become a staple lunch spot for all.
Along with a DannyBoys store in Brendale, our sandwich shops are in the heart of the community and we have garnered a cult following of students, locals and office workers alike. With a recipe for success, we are growing our franchise network and looking for the right franchise partners to join the DannyBoys Rockstars!
Our Mission
At DannyBoys we make people feel good about what they're eating by incorporating authentic food and flavours with everyday people. We aim to re-establish the mainstream perception of fast food because we believe it can and should be amazing!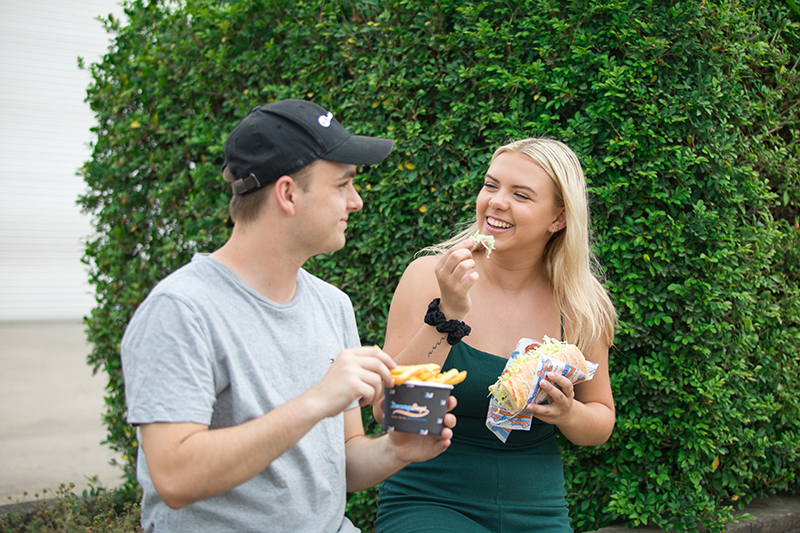 We care about our customers and always give a warm welcome to everyone who enters our stores. Service with a smile goes a long way and our customers know they are in good hands when they visit for their hearty lunch! Along with our incredible menu, excellent customer service is what puts DannyBoys at the top of everyone's lunch destination.
Freshly baked bread, top quality ingredients and mouth-watering fillings. Every single product on the menu has been carefully created by Danny himself. As an experienced chef, Danny knows the perfect ingredients for a sandwich that rocks! Another popular lunchtime choice is DannyBoy's variety of homemade delicious soups as well as tasty cupcakes for that something sweet!
We are proud to give back to the community and help the people around us. DannyBoys is involved in the community through DannyBoys Doughnation and StreetLight. Giving to people in need one sandwich at a time. We also support other initiatives close to our heart!
Our Culture
At DannyBoys we know that our success comes from our amazing staff in our stores, production facility and Head office. We know how important every member of the DannyBoys family is and we'll continue to work hard at making DannyBoys a great place to work.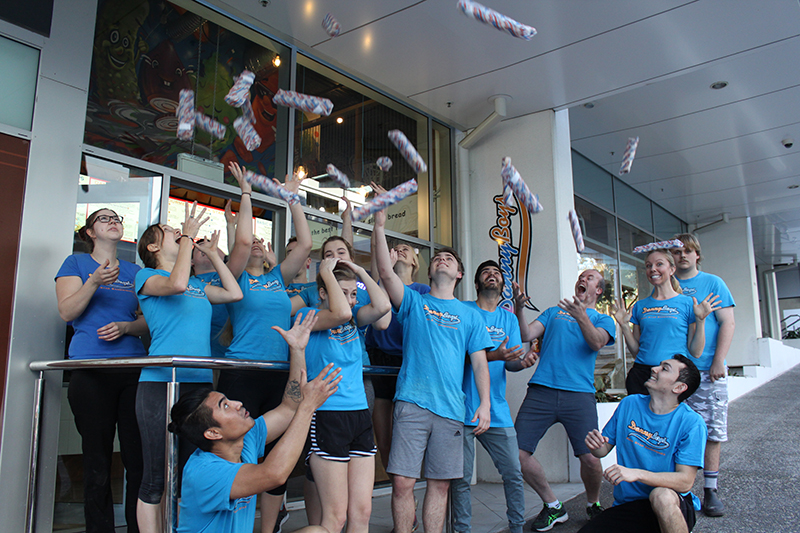 The customer is at the forefront of everything we do and we have catered our menu providing vegetarian, gluten-free and lighter options for those keeping an eye on calories. We are always introducing new exciting products to keep our customers satisfied. We're all about making Rockstar sandwiches that you can eat and feel good about.
We take a genuine interest in our customer's and love to hear how their day is going. Whether they've had a stressful day in the office or a busy time at home, our rockstar food makes them smile again.
Benefits of owning a DannyBoys franchise
Recipe for success!
Daniel McKennariey, the founder and CEO of DannyBoys is an experienced and professional chef who has perfected the DannyBoys recipes. Once a customer has tasted a rockstar sandwich they are a regular for life.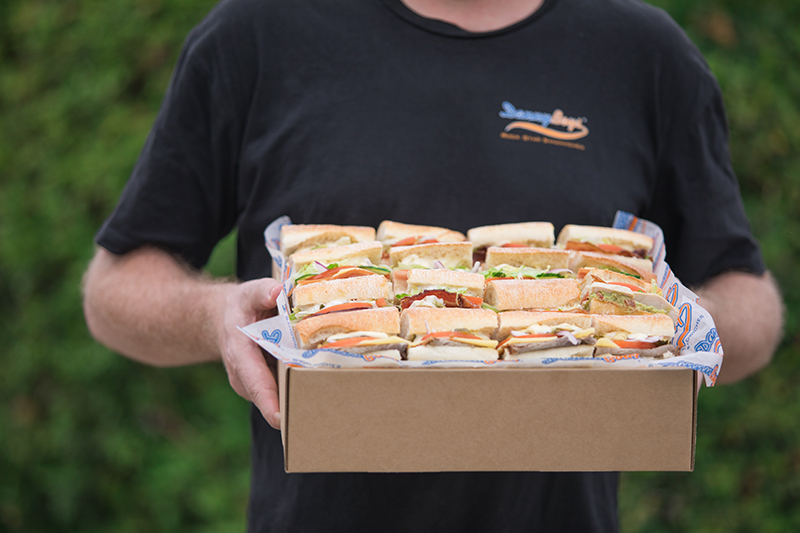 This knowledge will be shared with each and every franchise partner and Danny will give franchisees his secrets to success. Danny is committed to ensuring the customer experience across the network is second to none and will leave them wanting more and telling everyone about it!
Danny will be there supporting you every step of the way and on your opening day, Danny will be by your side to help and provide advice.
Multiple revenue streams
We rely on quality ingredients and slow fermentation to produce a unique and distinctive flavour. All our bread is made and baked in-store throughout the day. Due to our success and popularity, we have adapted to our customers' needs to ensure customer demand is met. We offer exclusive catering for meetings, parties and events and have created exceptional breakfast and lunchtime platters to suit big orders.
Online food delivery is also in high demand and we've partnered with Uber Eats and Menu Log to reach even more satisfied customers.
Proven business model
We have worked with top consultants (global franchise consultancy group 2020 DC Strategy) to develop a successful business model that is simple and easy to follow. The model has been tried and tested with the current DannyBoys stores which are a growing success and our franchise team will take franchise partners through the business model step-by-step to ensure they are on the road to success.
Profitable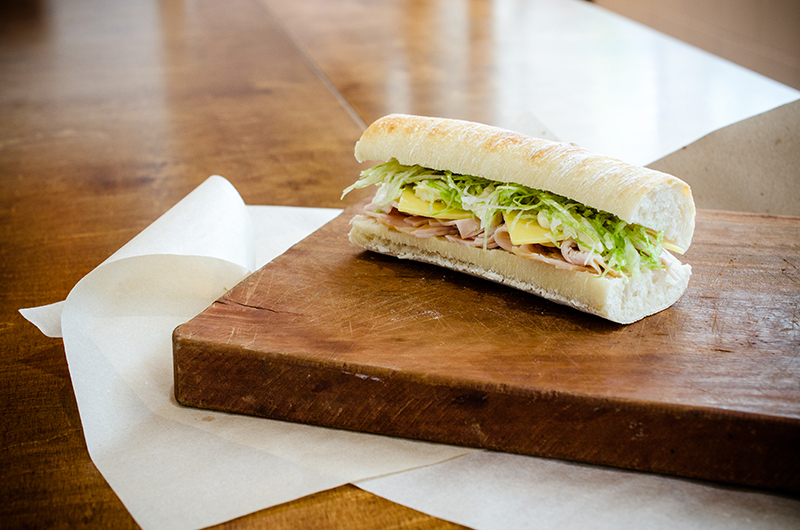 We find sustainable and cost-effective solutions that service the business needs of our franchisees. To keep purchasing costs low, we buy high-quality ingredients in bulk giving us a great price and share these throughout our network. This is only going to improve further as we have more Rockstar's join the family.
Our trading hours cover all three mealtimes of the day which means DannyBoys is always in action in peak times for an early breakfast, lunchtime rush and dinner time.
Site selection and lease negotiation
We take the time to make sure the location and rent are right to help you succeed. Our network of experts will help franchisees in the site selection process and negotiations of the lease. This support will help ensure franchisees only open in quality locations with best possible rent.
A DannyBoys store is inviting and comfortable for customers. As a franchisee, you will receive assistance with your store design and equipment ordering.
Multi-unit opportunities
There are opportunities to become a multi-unit franchise operator giving franchisees the chance to leverage multiple profile centres and decrease the cost per unit associated with items such as administration and marketing.
Marketing, Training and Support
Dannyboys has strong consumer marketing (we even sell our own merchandise!) and franchisees can benefit from our existing marketing activities such as social media campaigns and advertising. Franchisees will have access to all of our marketing assets to help promote their store including branded collateral.
Our launch support is second to none and as well as 1:1 training with the CEOs, franchisees will have an initial two weeks in-store training to help embed themselves into the environment.
Franchisees will also receive support and assistance with their employee roster, finance systems, management systems and the head office team will focus on supporting franchisees throughout their rockstar journey.
Franchise Opportunities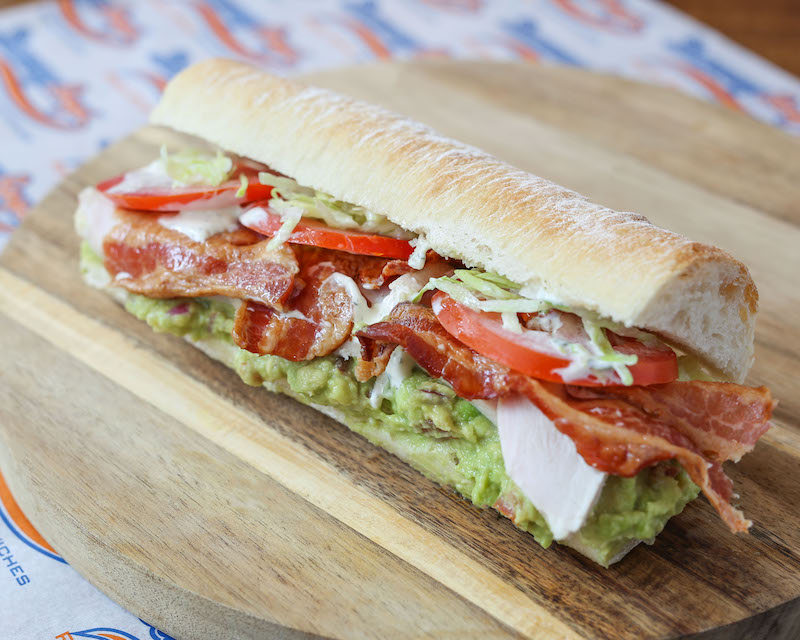 The DannyBoys franchise opportunity is available in Brisbane and surrounding suburbs.
Cost:
Franchise cost - Starting from $300,000 + working capital
Years established:
DannyBoys was established in 2011
Do you share the same passion for delicious food and community spirit? If you're interested in the DannyBoys franchise opportunity, enquire today!
Locations
Total Investment:

$300,000
Carindale is a popular suburb with an estimated population of over 15,700 residents. The Brisbane suburb is home to Westfield Carindale which consists of over 450 specialty stores and a large dining area. Open a DannyBoys franchise in this busy shopping centre and catch hungry shoppers for their breakfast, lunch or dinner!
Total Investment:

$250K - $500K
Chermside is one of Brisbane's fastest developing suburbs and known as a mini CBD of Brisbane. Top attractions in the area include iFLY Brisbane, Chermside Aquatic Centre and Water Park, Opal Museum and Westfield Chermside, the largest Westfield shopping centre in Australia.
Total Investment:

$300,000
Fortitude Valley is a suburb of central Brisbane boasting great nightlife, live music venues, rooftop cocktail lounges, laneways and a variety of eateries. There are also plenty of shopping areas including James St and Brunswick St Mall. Own an operate a DannyBoys franchise business in this popular area where locals and tourists are looking for an exciting new lunch spot.