Crawlspace Medic Franchise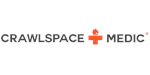 Crawlspace Medic - Home Services Franchise
A healthy home starts from the ground up. So does a healthy business.
Finance requirements

Franchise Fee:

$35,000 - $80,000

Total Investment:

$109,600 - $229,700

Liquid Capital:

$50,000

Areas Available

USA
Profile
Crawlspace Medic is a unique franchising opportunity as we have virtually zero competition in an underserved niche of the home-improvement and home-repair industries.
Through previous experience building custom homes we realized service providers were not tending specifically to crawlspaces. Thus, Crawlspace Medic was born.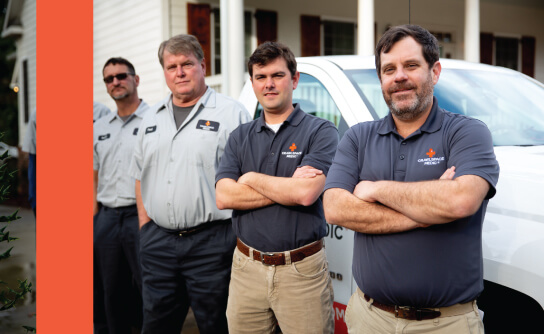 Today, there are millions of homes across the United States with crawlspaces or basements and hundreds of thousands more are built each year.
The dynamic real estate market, combined with the need for inspections, renovations, and unexpected emergencies, has created an even bigger need for our services which is why we're now offering Crawlspace Medic to qualified Franchise Owners.
How Our Business Model Works
The repairs and maintenance that Crawlspace Medic offers are highly in-demand, all across the country. We provide a service to not only individuals who are looking to buy or sell their home, but also to those who are working in other industries, like real estate agents, pest control companies, and insurance professionals. Additionally, Crawlspace Medic is perfect for entrepreneurs who are looking to complement their current business base.
Crawlspace Medic services structural and moisture remediation services, and provides preventative measures for:
Bowing or Cracked Walls
Basement or Crawlspace Moisture
Pet or Mold Infestation
Cracked or Tilted Chimneys
Uneven Floors or Frames
Sticking Doors or Windows
Termite Damage
Dry Rot
Leaking Shower Pans or Bathroom and Kitchen Floors
Improper Framing
Sloppy or Bouncing Floors
Why Franchise Owners Love Crawlspace Medic
No Competition: Crawlspace Medic's unique business model allows Franchise Owners to corner their local market and become the leading expert in this highly in-demand and necessary service.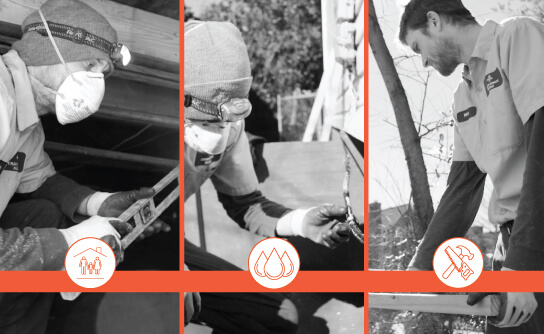 Outstanding Economics: In 2017, our average revenues were $695,454 with average gross margins of $342,077. Our top performer's Revenue was close to $900,000!
Strategic Offerings: Unlike handymen and other home-improvement providers, Crawlspace Medic focuses only on crawlspace repairs and preventative measures. We focus on our core competency which allows us to be the experts in this field rather than try to incorporate additional services.
Highly Developed Systems and Processes: We equip our Franchise Owners with impressive technology which eliminates many of the common headaches associated with running a business.
Are You Someone Who?
Has Great Business Acumen?
Direct experience in crawlspace remediation and repair is NOT required, rather good candidates are usually individuals with a solid business operations background and strong management experience.
Enjoys Helping Others?
You are looking to provide homeowners, real estate agents, home buyers, and sellers a peace of mind that can only be achieved by protecting and maintaining their most important asset.
Is Seeking Flexibility?
We believe in a healthy work-life balance. Our business model affords our Franchise Owners both the freedom and flexibility to build a stable and prosperous business while enjoying a flexible schedule for their families.
Already Owns A Business?
Crawlspace Medic is the perfect "add-on" business for those who are looking to incorporate additional services and revenue streams to their current home-improvement or real estate company.
Crawlspace Medic is currently accepting inquiries from the following states: Alabama, Alaska, Arizona, Arkansas, Colorado, Connecticut, Delaware, Florida, Georgia, Idaho, Iowa, Kansas, Kentucky, Louisiana, Maine, Massachusetts, Mississippi, Missouri, Montana, Nebraska, Nevada, New Hampshire, New Jersey, New Mexico, North Carolina, Ohio, Oklahoma, Oregon, Pennsylvania, South Carolina, Tennessee, Texas, Utah, Vermont, Washington, D.C., West Virginia, Wyoming.