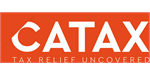 Catax - Tax Relief Franchise
If you have experience in B2B sales and have built up a network of contacts in the SME business arena this opportunity is for you!
Watch Video
Territory Information
Location:

Birmingham
Franchise Fee:

0
Profile
Typical Earnings Of £50,000 Per Annum (Uncapped) While Saving Money For Companies In Your Network
About Catax
Catax are experts in specialist areas of tax relief, including Capital Allowances, Research & Development (R&D), Remediation of Contaminated Land and the Patent Box. With over 12 years experience, we have identified over a quarter of a billion pounds in tax benefit for our clients to date. Our average client benefit is £55k for Capital Allowances and £72k for R&D and the Patent Box!
We're headquartered in Manchester, with offices in London, Glasgow and the Channel Islands. We have specialist staff dotted all over the country, so are able to help any business in any location across the UK with their tax relief claim.
We have a team of over 100 in-house experts which includes Surveyors, Tax Technicians, Accountants, Report Writers and Case Managers.
We break down the claims process for you so all our clients need to do is provide us with some details and we'll take care of the rest. There are no complicated forms to fill out, no legal language to unpick and no tax law to get your head around.
We are trusted partners with many of the UK's top accountants, solicitors, the Law Society, ICAEW and IFA amongst other industry bodies. So far we've helped thousands of businesses claim back money from HMRC.
We are extremely proud that our Quality Management System is ISO 9001:2015 certified which demonstrates our commitment to delivering quality in the work we do.
Advantages Of Joining Catax
Typical Earnings Of £50,000 Per Annum (Uncapped)
B2B Sales
Niche Market Opportunity
Fast Commission Payment
Full Training Provided
Marketing Support
Opportunities UK Wide
High Earnings, real job satisfaction, a great Company to work with and delivering recurring revenue to both you and your Clients year on year!
We offer flexibility and substantial income, it can be an exclusive focus or compliment your existing commitments. If you have experience in B2B sales and have built up a network of contacts in the SME business arena this opportunity is for you!
Catax is the largest Service Provider of R&D Tax Credit claims. This legislation is a niche piece of tax law which due to a lack of awareness amongst Accountants and Business owners means that lots of SMEs are missing out on money that is hidden within their business that they didn't even realise was there. It's estimated that less than 10% of eligible companies are claiming.

We are currently taking on over 300 new cases per month. In addition we deliver claims for both Capital Allowances and Patent Box Tax Relief.
No Accounting qualifications are required for this role.
We offer the following to the right candidate:
Full Training
Marketing Support
BDM In-Field Support
Fast Commission Payment
What kind of agent is suited to this opportunity?
Any individual who has an established network of SME relationships and has a consultative approach when selling. Ideally you will have experience of selling to either the owner of a business or the Financial Director.
A key attribute for selling this product would be that you are detail orientated. As being able to comprehend the policy and articulate it simply is key.
Furthermore, by understanding the policy it will enable you to ask the right questions to tease out the relevant information you need so you can determine if a business could qualify for R&D tax relief or not.
Videos
23 June 2021
23 June 2021