Brothers Gutters Franchise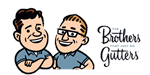 Brothers Gutters - Building Maintenance Franchise
The business's goal is – and always has been – to provide customers with the best contractual guttering in the territory.
Territory Information
Location:

San Antonio
Other Areas Available

USA
Profile

BROTHERS GUTTERS franchises available now in the US!
BROTHERS GUTTERS has been franchised since 2015 and is growing all the time!
ABOUT THE COMPANY
Brothers Gutters was established in 1999 by Ken Parsons (a former teacher), and in 2003 he was partnered by his brother Ryan (former graphic designer). Since then, the pair have been expanding their brand across the US!
The business's goal is – and always has been – to provide customers with the best contractual guttering in the territory. Starting with this, Ken & Ryan soon realized they were creating a franchise without even knowing it. Their early success and by-chance creation of a franchise model led to them spreading nationwide, constantly seeking further opportunities, which is where you come in.
Brothers Gutters is a company that takes great pride in making a real and positive impact on each and every community where it has launched a franchise. This business isn't simply a way to make money but a contributor to helping local people.
WHY CHOOSE BROTHERS GUTTERS?
The business is nothing if not ambitious, with a target of 250,000-450,000 owner-occupied dwellings. Each franchisee works in a 50-mile (or less) radius and provides services for a total of up to 800,000 people.
We generally aim for demographics consisting of homeowners who are 35+ years old and have incomes of $60,000+.
The great thing about our company is you're not fixed or held back. You are your own boss but are never alone, so if you find you need support, we are always there for you in marketing and our call center.
This also means the more you put in, the more you get out. Following the Brothers Gutters business model is a sure way to success, but it isn't so rigid that you can't use your initiative and put in more hours if you desire and see your success grow.
WHAT DOES BROTHERS GUTTERS DO?
As you probably guessed by the name, Brothers Gutters provide top-quality gutter installation, repair, and cleaning services.
Everyone needs guttering, and it needs maintaining. For many people, this is a job they cannot do for themselves due to personal circumstances such as health, age, etc. or because they are too busy. Guttering is often something one can put off till 'next week', so things quickly build up until it becomes an emergency.
Brothers Gutters take all the stress and difficulty out of it through their franchisees, saving people from having to worry about the care of their homes.
BENEFITS
Full training and support.
Proven & successful business model for you to follow.
Business practices have been shaped and molded since 1999 and are demonstrably practical, workable, and successful.
Always open to new ideas on ways to improve our approach so that we can all move forward and evolve together. This is a team and one that relies on everyone's success!
FRANCHISEE REQUIREMENTS
Though of course always useful, education and success are not in any way prerequisites for Brothers Gutters franchisees. All candidates are considered.
What matters more is your attitude to the company and how much you invest in making your business a success.
Open-mindedness is essential as franchisees are not expected to know anything about the guttering business but must be willing to learn our installation process and business practices.
The ideal candidate has a passion and hunger to work hard and become a business owner – not just someone looking for a job.